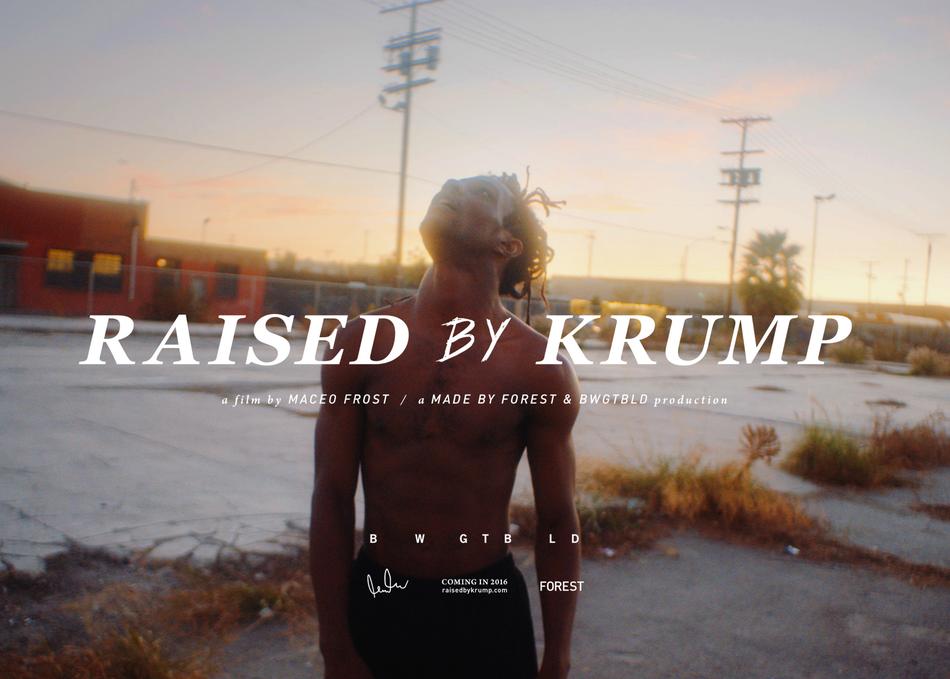 "Raised by Krump" is a 22-minute documentary film that explores the Compton/South Central, Los Angeles-born dance movement called "Krumping", and the lives of some of the area's most influential and prolific dancers.
"Raised by Krump" blends the art of movement, music, and personal interviews together to tell the story of finding solace within an underground movement and the community that it creates. The film, directed by Swedish filmmaker Maceo Frost, focuses on how Krumping has helped the people of these neighborhoods deal with the emotional issues that come with growing up in one of L.A.'s toughest neighborhoods — a place where showing emotion is often considered a sign of weakness.
Year:
2016
Premiere Status: U.S. Premiere
Genre: Documentary, Music
Screening Section: Documentary Shorts Competition
Screening Category: Documentary Short
Country: Germany, Sweden, United States
Language: English
Runtime: 22 mins
Director Bio
Named after James Browns funky sax player. Maceo grew up in Stockholm, Sweden with a streetdance legend father and skateboard-rebel mother. Underground culture is embedded in his DNA. He found filmmaking at 11 and grew up never having to wonder what to do in life. Today he travels the world making people share their deepest secrets with the camera.
Credits
Director: Maceo Frost
Executive Producer: Jesper Pålsson, Philip Ramhofer
Producer: Filip Kiisk
Cinematographer: Robin Asselmeyer
Editor: Maceo Frost
Music: Almkvist, Flying Lotus, Tha image, Damon frost,
Principal Cast: Christopher "Worm" Lewis, Marquisa "Miss Prissy" Gardner, Willie Chris "Fudd" Hodge, Brenden Hodge, Lynnden Hodge, Tight Eyez
Additional Credits: Production Manager: FIlippa Edenbro