Conversation with Mick Fleetwood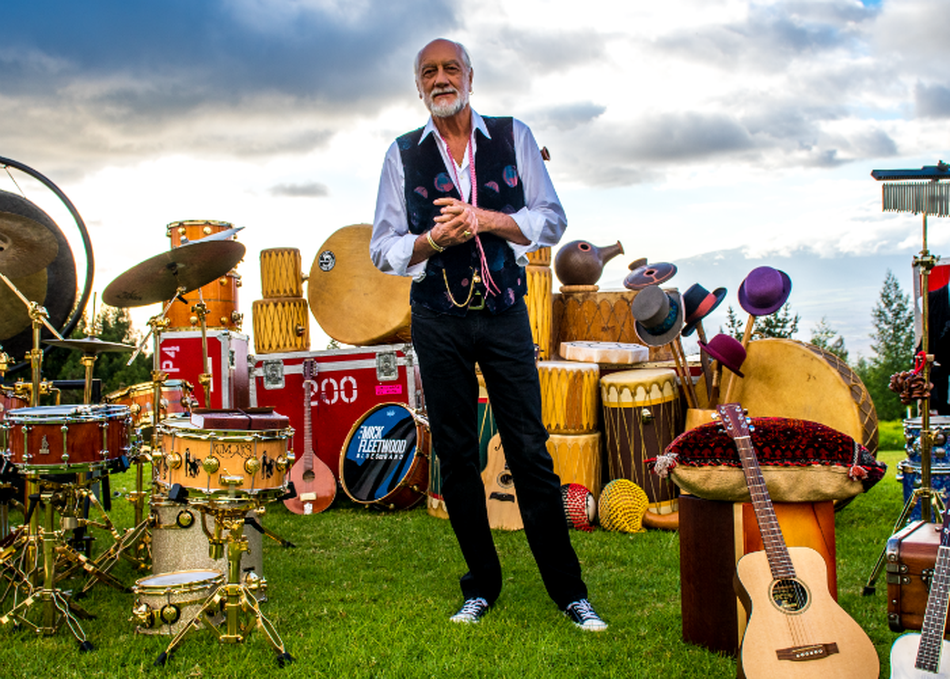 Mick Fleetwood is a self-taught drummer and a founding member of one of the most successful bands of the last fifty years, Fleetwood Mac. Formed in 1967, their first album Peter Green's Fleetwood Mac came in at no.4 in the UK charts and brought the band overnight success. They went on to release the no.1 hit "Albatross" and a series of critically acclaimed albums, with further hit singles including "Black Magic Woman" and "Need Your Love So Bad."
A constant in Fleetwood Mac's frequently changing line-up, Mick Fleetwood took over management of the band two years before they released Rumours which –having sold over 40 million copies worldwide – remains one of the best-selling albums of all time. Mick Fleetwood now runs the hugely successful Fleetwood's on Front Street restaurant and bar in his home of Maui, Hawaii. His latest creative endeavour is the forthcoming limited edition from Genesis Publications, Love that Burns – A Chronicle of Fleetwood Mac.
Primary Entry: Music Badge, Platinum Badge, Artist Wristband
Secondary Entry: Film Badge, Interactive Badge
Level: Beginner