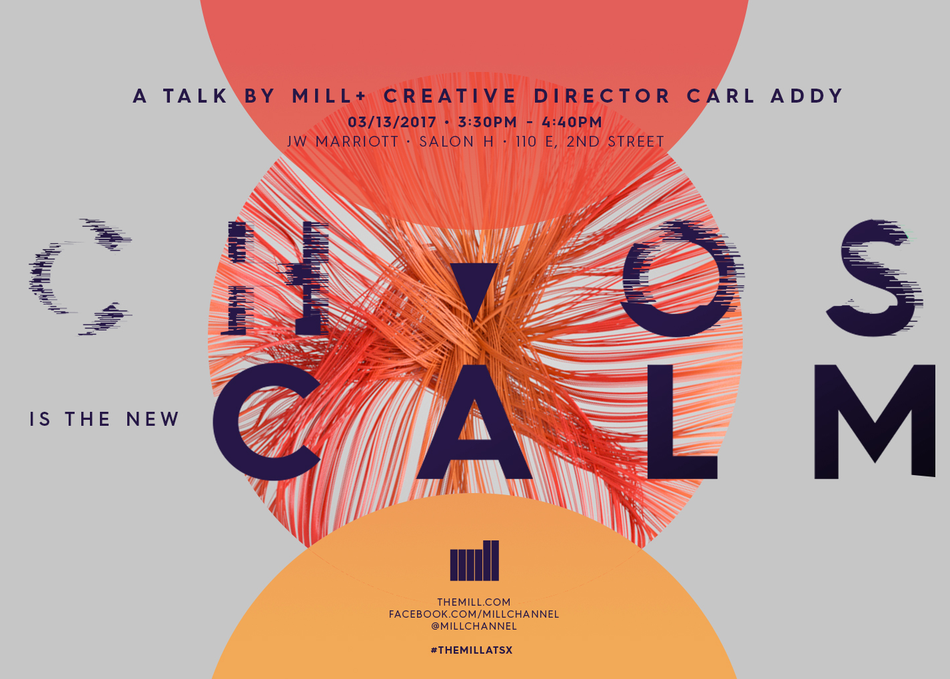 Speakers
Chaos Is The New Calm looks at the role of chaos as a driver for innovation and change. It investigates the science of stress to further understand how to work best in highly pressurised problem solving situations.
Mill+ Creative Director Carl Addy will spark discussion on the challenges that creatives face and the innovations that emerge as a result.
With interviews from key adland creatives and directors, and anecdotal tales from The Mill's 26 years, the discussion will highlight examples of those seemingly problematic and challenging situations that have transformed into epic successes and opened up new opportunities using tech and innovation to become a better species of creatives.