Ready Or Not, The Bots Have Risen!
Mar 11, 2017 | 6:30pm – 7:30pm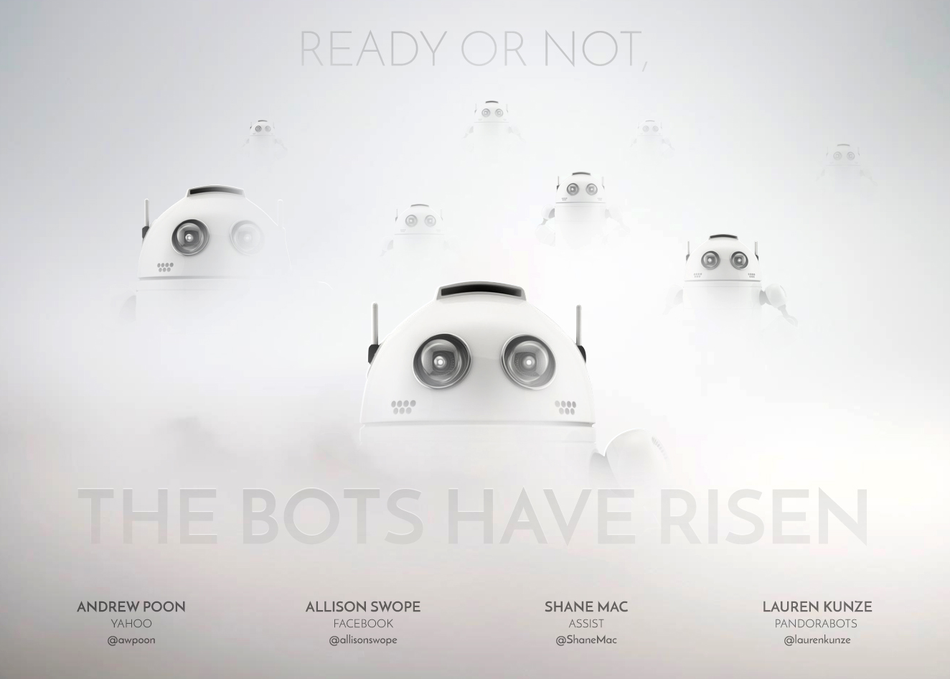 Speakers
Advances in contextual search, and the rise of bots and digital assistants, are changing the way consumers search for and discover information. It's also created a world where companies who were once viewed as purely competitors have become frenemies, encouraging partnership and collaboration to help create the best and most seamless experience for users. But are bots truly helping us find better information, faster? Executives from Yahoo, Facebook, Assist and Pandorabots, will discuss how this new interaction model will be the future of how we find the information we want and need from the brands we love, whether it's from a bot or not.
Primary Access: Platinum Badge, Interactive Badge
Secondary Access: Music Badge, Film Badge
Level: Advanced