Frenemy Feud - Fintech vs the Banks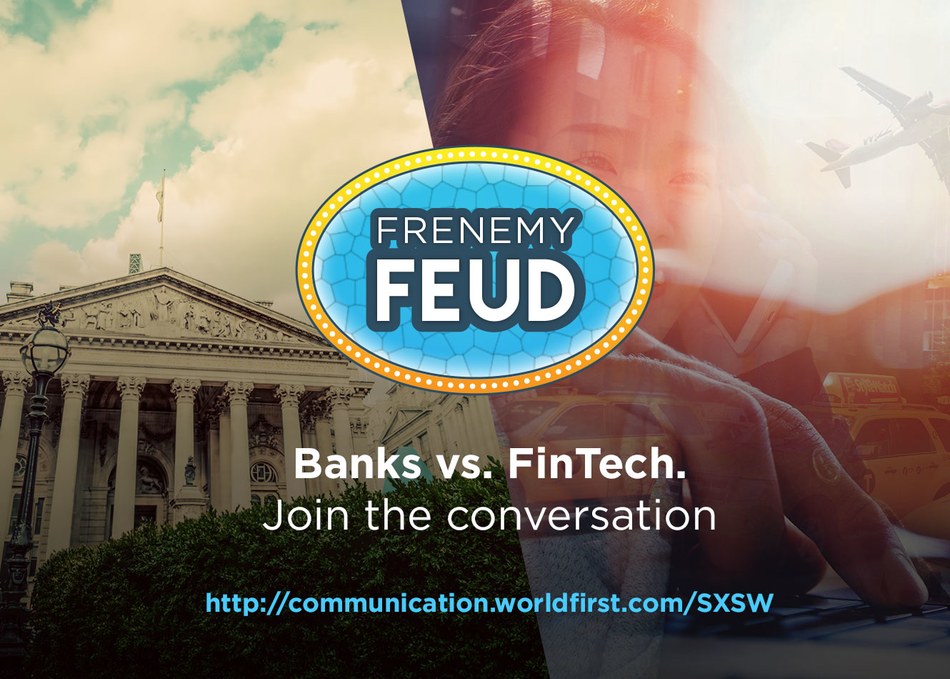 The panel will consist of two sets of "frenemies," Fintechs and Banks. Each team will discuss how to win the hearts and wallets of Small & Medium Businesses. Will it be the banks? Have they evolved from the past to use Big Data and Social Media to meet client needs? OR, do Fintechs have the advantage with fresh tech and brand new college grads? What do banks think about how they will fare alone without the Fintechs? Will the two partner to deliver a new level of service? What investment will be made during this journey to win over SMBs?
Our panel will answer these questions in an interactive game-show style! Join the conversation: http://communication.worldfirst.com/sxsw!
Primary Entry: Music Badge, Platinum Badge, Film Badge, Interactive Badge
Level: Intermediate