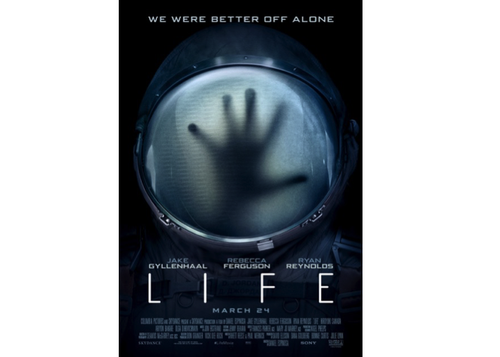 Join Jake Gyllenhaal, Ryan Reynolds, and the cast of LIFE for a pre party at the LIFE WORLD PREMIERE.
Come by 6PM to enjoy drinks and music under the stars with the stars! First 200 folks to arrive at 6pm for screening will receive exclusive LIFE Mondo poster
CAN YOU HANDLE LIFE? Come experience visceral scares that the astronauts encounter on board of the ISS, through our LIFE VR experience. Users will find themselves gripped with fear and have the ability to share their experience via social media.