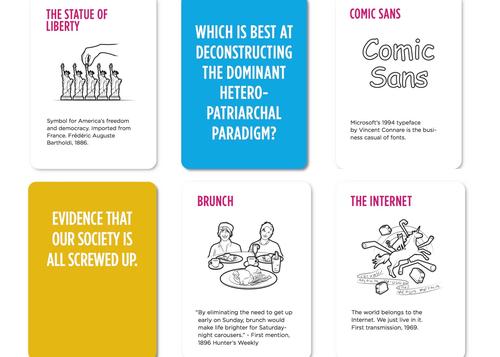 Presented by the New School
Professor Colleen Macklin, of Parsons School of Design at The New School, shares a custom card game—cocreated with participants—to provoke fresh social discussion. This workshop will play with topical issues, bringing current challenges to light and helping participants to envision potential futures. A group discussion and play session will explore the emotional and systematic benefits of gaming, specifically around empathy building, modeling agency, and embracing the power of failure. As a complement to the workshop activities, Colleen will briefly review her work via the game research lab PETLab, including designing physical games with the Red Cross that lead to improved natural disaster preparedness, and current projects linking games with politics and social justice.
This event is part of the Social Good Hub, a creative content venue curated and produced by SXSW Eco. See the full schedule of programming and special events at sxsw.com/socialgood.
Primary Entry: Music Badge, Platinum Badge, Film Badge, Interactive Badge