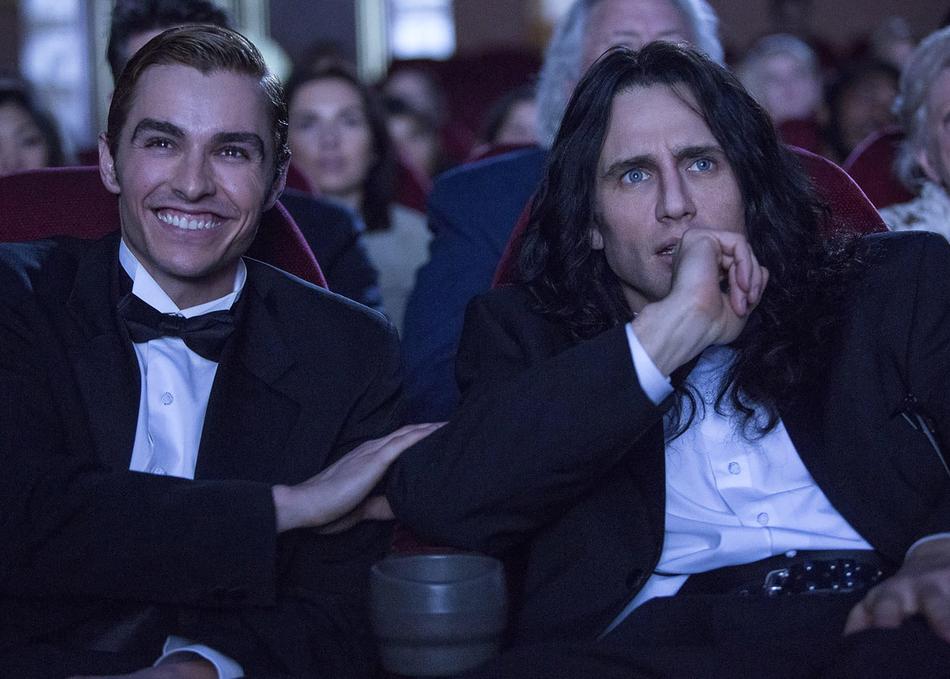 This is a true story about the making of "The Room" – the cult classic described as the "Citizen Kane of bad movies." "The Disaster Artist," directed by and starring James Franco, is a buddy comedy about two outsiders chasing a dream. When the world rejects them, they decide to make their own movie – and it's a movie so wonderfully awful due to its unintentional hilarious moments, meandering plots and terrible acting.
Director
Credits
Director: James Franco
Executive Producer: Steve Mnuchin, Scott Neustadter, Michael H. Weber, Toby Emmerich, Richard Brener, Michael Disco, David Neustadter, Hans Ritter, Alexandra McAtee, Roy Lee, John Power Middleton, Nathan Kahane, Joe Drake, Erin Westerman, Kelli Konop
Producer: James Franco, Vince Jolivette, Evan Goldberg, Seth Rogen, James Weaver
Screenwriter: Scott Neustadter, Michael H. Weber, Based on the book "The Disaster Artist: My Life Inside the Room, The Greatest Bad Movie Ever Made"
Cinematographer: Brandon Trost
Editor: Stacey Schroeder
Production Designer: Chris Spellman
Sound Designer: James Eric
Music: Dave Porter
Principal Cast: James Franco, Dave Franco, Seth Rogan, Josh Hutcherson, Ari Graynor, Jacki Weaver, Alison Brie
Additional Credits: Costume Designer: Brenda Abbandandolo, Music Supervisor: Gabe Hilfer, Casting By: Rich Delia
Primary Entry: Platinum Badge, Film Badge
Secondary Entry: Music Badge, Interactive Badge, Film Festival Wristband
Genre: Comedy
Country: United States
Runtime: 98 mins