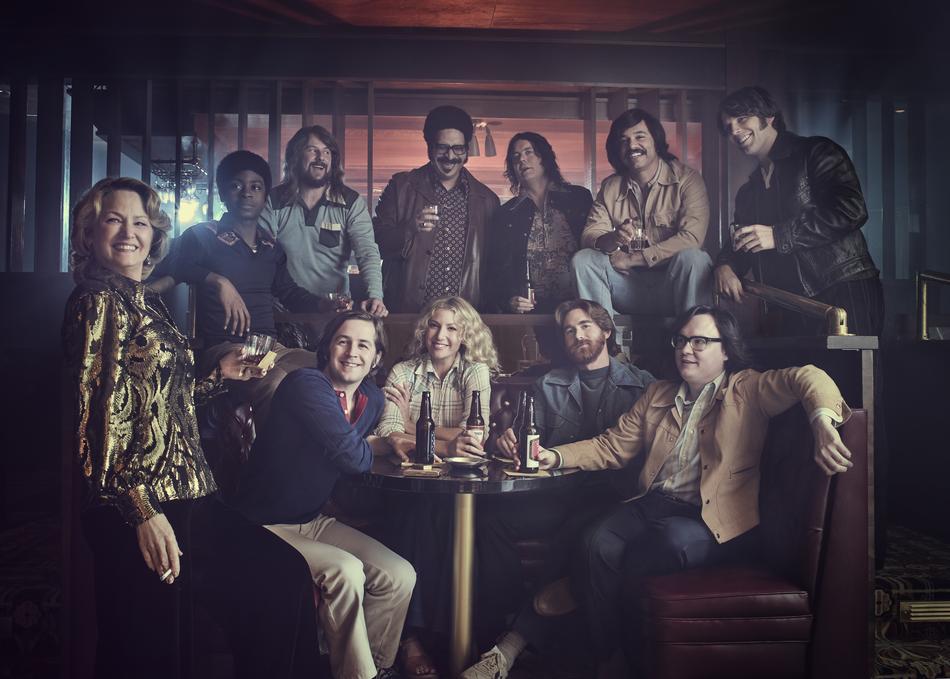 credit: Patrick Ecclesine/SHOWTIME
The stand-ups at L.A.'s hottest comedy club, run by formidable Goldie, react to rising star Clay Appuzzo's big Tonight Show with Johnny Carson appearance in unexpected ways. Comics Cassie and Bill are most affected while veteran performers Ralph and Edgar are happy to see one of their own succeed.  Eager to join L.A.'s burgeoning comedy scene, Boston transplants Eddie and Ron are surprised by their unorthodox accommodations, and up-and-comer Adam is forced into a compromising situation. 
The screening will be followed by an extended Q&A moderated by Doug Benson with Michael Aguilar, Melissa Leo, Ari Graynor, Andrew Santino, Erik Griffin, Al Madrigal, Michael Angarano and Clark Duke.
Director
Credits
Showrunner: David Flebotte
Director: Jonathan Levine
Executive Producer: Dave Flebotte, Michael Aguilar, Jim Carrey, Christina Wayne
Producer: Matthew Carlisle
Screenwriter: Dave Flebotte
Editor: Colin Patton
Production Designer: Ruth Ammon
Sound Designer: Mike Marchain, Jay Patterson
Music: Alex Ebert
Principal Cast: Melissa Leo, Ari Graynor, Clark Duke, Michael Angarano, Andrew Santino, Stephen Guarino, Erik Griffin, RJ Cyler, Al Madrigal
Additional Credits: Director of Photography: Ken Seng, Unit Production Manager: John Vohlers, First Assistant Director: Gavin Kleintop, Second Assistant Director: Sally Brunski, Costume Designer: Christie Wittenborn, Art Director: Colin De Rouin, Assistant Costume Designer: Christina McAlinden, Costume Supervisor: Matt Chase, Set Decorator: Dea Jensen, Property Master: John Harrington