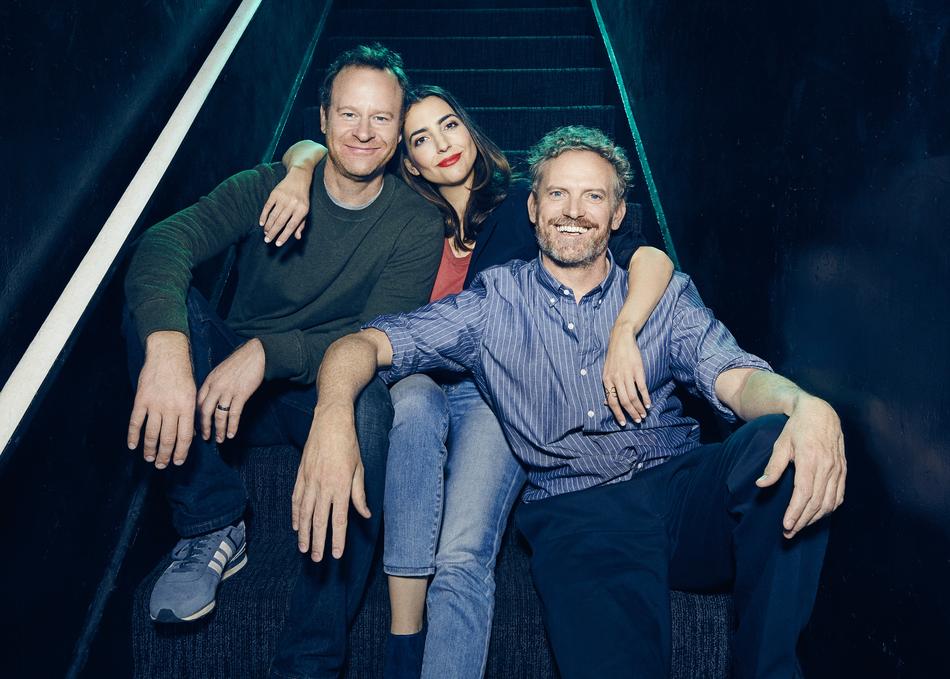 credit: Courtesy of TV Land
"Nobodies" stars and is executive produced and written by Groundlings alums Hugh Davidson, Larry Dorf and Rachel Ramras and revolves around the three as they try desperately to land one of their famous friends for a feature script that they have developed, so that they, too, can rise to fame in Hollywood. Davidson, Dorf and Ramras have partnered with their real-life friends, Emmy® winner Melissa McCarthy and Ben Falcone, who executive produce "Nobodies" through their production company, On The Day, with Falcone directing and guest-starring in the pilot episode.
The screening will be followed by an extended Q&A moderated by Entertainment Weekly's Chris Rosen with Michael McDonald, Larry Dorf, Rachel Ramras, Hugh Davidson, Ben Falcone and Melissa McCarthy.
Directors
Credits
Showrunner: Michael McDonald
Directors: Michael McDonald, Ben Falcone
Executive Producer: Ben Falcone, Melissa McCarthy, Hugh Davidson, Larry Dorf, Rachel Ramras, Michael McDonald, Tony Hernandez
Producer: John Skidmore
Screenwriter: Hugh Davidson, Larry Dorf, Rachel Ramras
Cinematographer: Kevin Atkinson
Editor: Colin Patton
Production Designer: Gary Kordan
Principal Cast: Hugh Davidson, Larry Dorf, Rachel Ramras