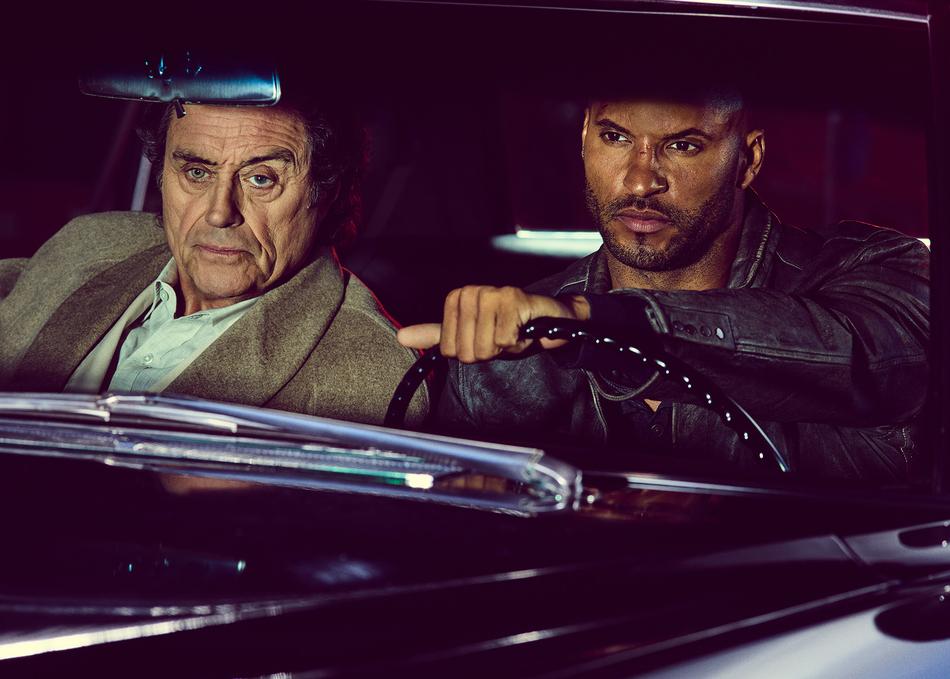 credit: c/o Starz Entertainment, LLC 2017
When Shadow Moon is released from prison, he meets the mysterious Mr. Wednesday and a storm begins to brew, a storm that will change the course of his entire life. Left adrift by the recent death of his wife, and hired as Mr. Wednesday's bodyguard, Shadow finds himself in the center of a world that he struggles to understand—a world where magic is real, where the Old Gods fear both irrelevance and the growing power of the New Gods. Mr. Wednesday seeks to build a coalition of Old Gods to defend their existence in this new America, and reclaim some of the influence that they've lost. Adapted from Neil Gaiman's award-winning novel, Bryan Fuller and Michael Green serve as showrunners.
The screening will be followed by an extended Q&A moderated by KCRW's Elvis Mitchell. Showrunners Bryan Fuller and Michael Green along with cast members Ricky Whittle, Ian McShane, Emily Browning, Pablo Schreiber, Crispin Glover, Yetide Badaki, Bruce Langley, Orlando Jones, Jonathan Tucker and Betty Gilpin to appear.
Director
Credits
Showrunner: Bryan Fuller, Michael Green
Director: David Slade
Executive Producer: Bryan Fuller, Michael Green, Neil Gaiman, David Slade, Adam Kane, Craig Cegielski, Stefanie Berk
Producer: David Coatsworth, David Graziano
Screenwriter: Bryan Fuller, Michael Green
Editor: Art Jones
Production Designer: Patti Podesta
Sound Designer: Brad North
Music: Brian Reitzell
Principal Cast: Ricky Whittle, Ian McShane, Emily Browning, Pablo Schreiber, Bruce Langley, Yetide Badaki, Jonathan Tucker, Mousa Kraish, Betty Gilpin, Gillian Anderson