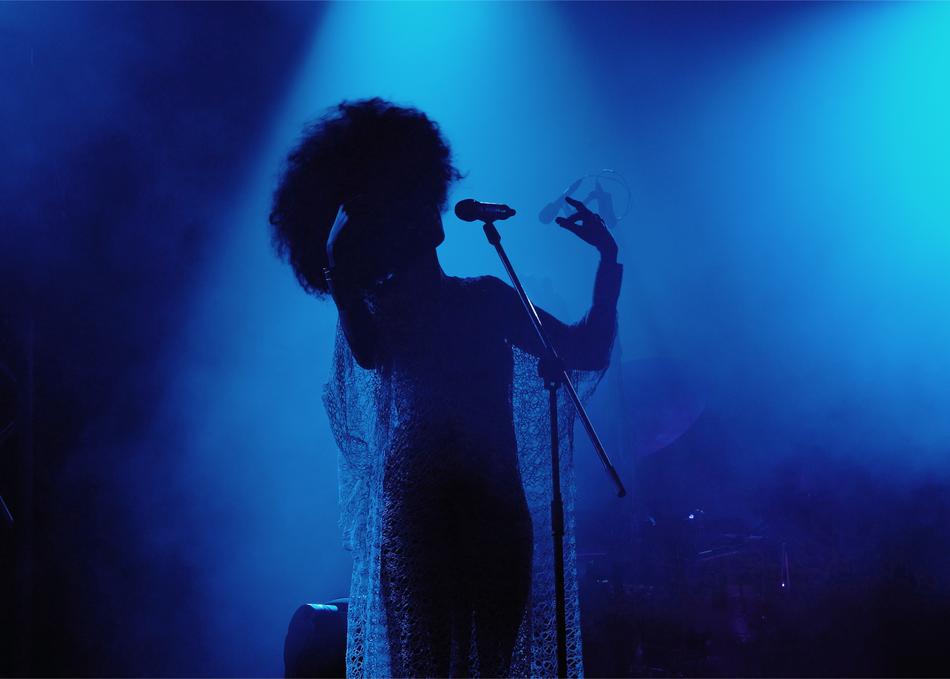 La Travesia del Alma - Mirando el sol
The Journey of The Soul
Composer: Sergio Giraldo
This continuous voyage of 40 minutes represents "the journey of the soul that in the middle of the night leaves this world to encounter its own light". Described as an ETHEREAL SYMPHONY, it integrates Colombian, ethnic and rock sounds. It is music of spirituals and geographical roots, an UNWORDED SONG in which the guiding afro-pacific voice represents the inner knowledge; it is an encounter with the origin that reaffirms the resonance between humans and the earth.
The concert is performed by live musicians (vocals, keyboard, guitar, drums and percussions) and VIRTUAL MUSICIANS (Marimba de Chonta from Pacific, Australian Didgeridoo, and three voice chorus). The lighting is programmed with narrative intention, and there are 10 minutes of darkness to offer a RECONNECTION EXPERIENCE through music.
Este viaje musical contínuo de 40 minutos "representa la travesía de un Alma que en medio de la noche sale de este mundo al encuentro de su propia luz". Descrita como una "sinfonía etérea", se inscribe dentro del World Music; integra sonidos colombianos, étnicos y del rock, y es guiada por una voz afro del pacífico colombiano.
Es música de raíces espirituales y geográficas, un canto sin palabras en el que la voz representa el saber interior; un encuentro con el origen que reafirma la resonancia entre los seres humanos y la tierra.
La puesta en escena incluye músicos en vivo (voz, teclados, guitarra, batería y percusiones) y músicos virtuales (Marimba de chonta, Didgeridoo australiano y 3 coristas); iluminación programada con intención narrativa; y 10 minutos de oscuridad para ofrecer una experiencia de reconexión a través de la música.
Subgenre: Rock
From: Medellín, COLOMBIA