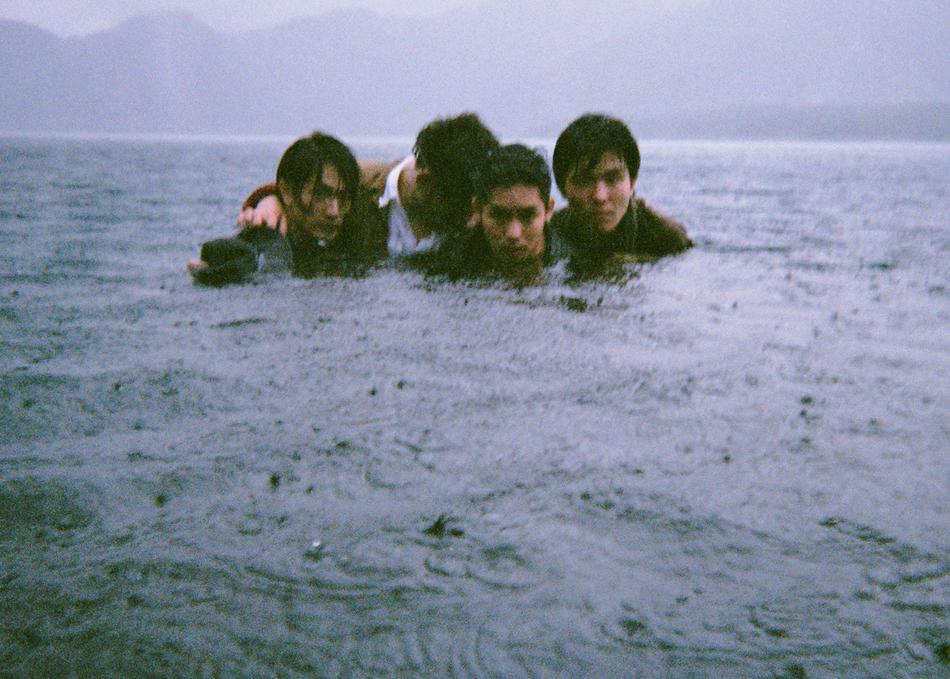 The fin. - Night Time
Hailing from the vibrant Japanese port city of Kobe, The fin. elected to temporarily relocate to
England's equally bustling capital in autumn 2016 to explore the impact that life in London might
bring to bear on their new material. Having signed to Lost In The Manor Records the previous
year, the band's growing renown on these shores has led to a surge of media interest and prime
headline slots such as this year's Great Escape Festival. A reputed and singular attraction in
their homeland due to their stylish Europhile blend of synth-pop, chillwave and dream-pop,
complete with English lyrics addressing universal themes of everyday uncertainties, The fin.
have, since forming in 2012, performed before thousands of rapturous fans at major Japanese
festivals including Fuji Rock, Rising Sun and Viva La Rock. Not content with such acclaim in
one country alone, Yuto Uchino (vocals and synths), Ryosuke Odagaki (guitar), Takayasu
Taguchi (bass) and Kaoru Nakazawa (drums) set their sights worldwide and in 2015 embarked
on a major tour of the US, which included a performance at SXSW, before signing to Lost In
The Manor and releasing their debut UK EP, 'Night Time'. This spring's deliciously refined
follow-up, 'Through The Deep' only served to demonstrate the depth, versatility and scope of
this terrific band, whose songs' sonorous components, as evidenced in this new collection, are a
remixer's delight.
Subgenre: Indie Pop
From: Tokyo, JAPAN