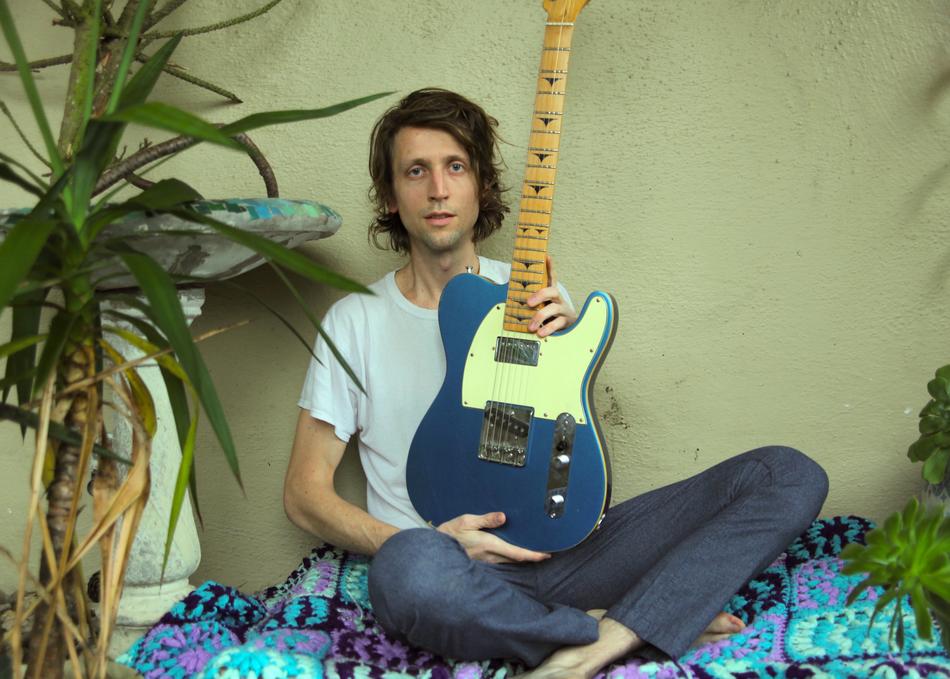 Luke Sweeney - Tie Mao to Mined
San Francisco poet, composer, and guitarist Luke Sweeney picks up a variety of stylings from forebearers such as Marc Bolan, Al Green, and Stephen Malkmus like pieces of pavement bubblegum to build a bridge into new, unforged territories of psychedelic pop. This journey is sustained by a palpable substance in the hapless escape artists, hopeless romantics, and enduring spiritual images he embraces and celebrates along the way. A " pillar of San Francisco's garage-psych community" (TheBayBridged), Sweeney branched out from previous outfits to release his own material in 2013, resulting thus far in two critically acclaimed albums. His self-released debut 'Ether Ore' gained praises for its "distinctly handcrafted feel" and "melodies that feel like opiates for the soul" (SF Chronicle), while his studio follow-up 'Adventure:Us' (Aerobic International) expanded into " far-reaching pop, psychedelic, and classic-rock realms with humor and irreverence—both calling cards of Sweeney's songwriting," and was considered "one of the best albums released" in 2014 (Portland Mercury).
Recently dubbed "classic rock's piercingly bright diamond in the rough", Luke Sweeney's "refreshing compositions and forward-thinking lyrics don't rely on old tropes or underestimate today's listeners; if anything, they encourage listeners to think for themselves, explore and grow, never stop re-imagining the status quo..." (BandsInTown News). After various festival appearances including Noise Pop, CMJ, and SXSW, as well as multiple jaunts through the Western United States, Sweeney's songs are reverberating across the landscape of his band's busy touring map. Meanwhile, he's kept his pen sharp, his notebook handy, and the microphone on standby. Among the recent recordings due to surface in the near future is a long player with 'Adventure:Us' producer Robin MacMillan and Sweeney's band of accomplished players. For those who let their rock-n-roll muse take the wheel in travels of the heart, it's tempting to believe the road being paved ahead could be as thrilling and beautiful as anything we've heard before.
Subgenre: Psychedelic
From: San Francisco, CA