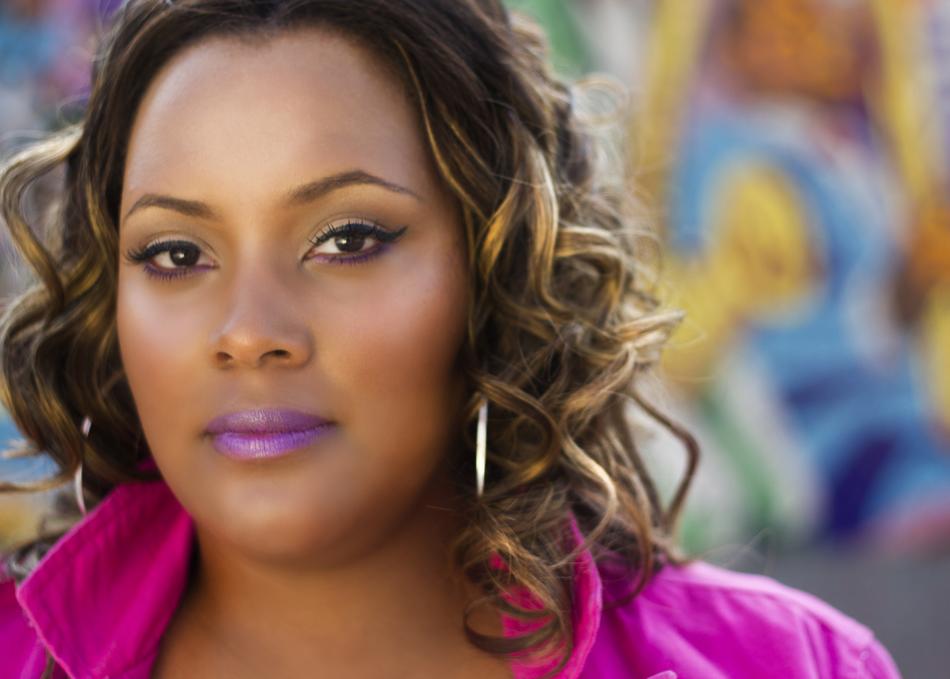 Kayla Freeman - Good Day
A classic presence, unique vocal stylings & approachable humility are just a few of her attributes. After years of singing and recording with various local and national artists, Kayla Sharrie' Freeman affectionately known as Lady Kayla, emerged as a solo recording artist releasing her debut project entitled "Time to Surrender" in February of 2007. Over a brief span of time she then released a mixtape entitled "P.S. Love FREE" in December of 2013 and her sophomore project "Lyrics in My Notebook" in July of 2015. Lady Kayla has allowed her passion for God, music and creative freedom to mark out a unique and relevant lane. This space includes influence from the many artists and genres that she has appreciated from an early age.
She is an humble business­woman who passionately tries to balances career, ministry and family. A naturally gifted scholar, she is a graduate of Ross Shaw Sterling Senior High School in Houston, TX. She later relocated to Austin, TX, as a student of Huston­-Tillotson University where she obtained a Bachelor of Arts in Psychology with a minor in Vocal Performance. Currently while pursuing her Masters in Marriage & Family Therapy at North Central University in Prescott Valley, AZ, she serves as First Lady and Worship Leader at the Abundant Life Church Community Baptist Church, alongside her husband Pastor DeChard I.H.M. Freeman who serves as Founder/Lead Pastor. DeChard & Kayla have three gifted sons, Micah D.A. Freeman, Caleb D.A. Freeman and Josiah D.A. Freeman. She finds joy in leading when that is her role yet realizes one cannot effectively lead unless they are willing to respectfully follow.
Lady Kayla is known for her recording work. You may recognize her voice on some of your favorite artist project, such as:
Anita Wilson- Vintage Worship
Geoffrey Golden- Kingdom Live
Myron Butler- On Purpose
James Fortune- Identity, Live Through It & Transformation
Kim Burrell- A Different Place
Micheal Bethany- Yours Forever
Marvin Sapp- You Shall Live (Count On You & Live) and more...
Through her music she shares her story with a rarely seen transparency and because of that, people gravitate to her. As her path continues to reveal itself, it's not only about the music, but most importantly her ministry desire is to make the love and redemption of Christ famous.
Kayla is currently preparing for the live recording of her next release. While she is a Gospel Music solo and background artist, her style, appeal and impact spread far beyond genre, race, age or gender. She is committed to using her positive energy to impact & inspire youth, unite with & empower women and to celebrate & support families. She considers it a privilege to have a platform to enlighten those about Christ. Her message is simple: "God is faithful and she wants the world to know just how abundant LIFE can be when one knows Jesus!"
Subgenre: Jazz
From: Houston, TX, UNITED STATES