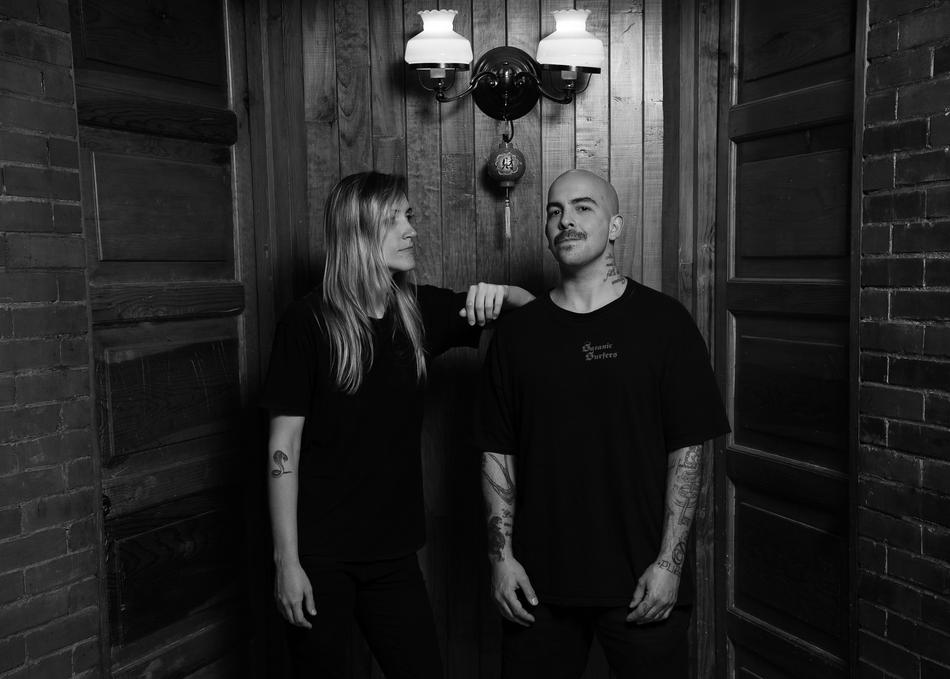 Cardiel - GNB
CARDIEL is a rock band formed in Mexico City in 2010 with influences of Dub and
Psychedelia.
Its members: Samantha Ambrosio (drums/vocals) and Miguel Fraino (guitar/vocals). Both
natives of Valencia, Venezuela.
The band was born with the idea of making music for skateboarding videos.
Its first full-length album titled "Local Solo" (2014) was recorded and released completely
independent. As well, the band has been part of important compilation albums like
Doomed & Stoned in Mexico, Prueba Esto Vol. 3, Light & Noise Fall/Winter 2013 and V34
Vol.1. Its latest release is "En Vivo en Canal Once" (2016), live session recorded for the
TV show "Especiales Musicales de Central Once".
CARDIEL has participated in various festivals such as Ruido Fest Chicago, 4 Extraños
Fest Colombia, SXSW Austin TX, Festival Internacional Palafoxiano Puebla, Monterreal
Internacional Longboard Fest, 30th Anniversary of Thrasher Magazine, 50 Years of Vans
"Van Doren In The Park", Lxs Grises Fest, among others.
They have shared stage with Trash Talk, Bad Shit, Arctic, Radio Moscow, Torche,
Pennywise, The Casualties, Anti Flag, Green Jelly, Teenage Bottlerocket and Valient Thorr.
Up to this moment, the band has done six international tours, three in the United States:
Vato Loco Tour 2010, Alligator Tour 2012 and Local Solo Tour 2014. Venezuela 2013, Pura
Vida Tour Costa Rica / Panamá 2013 and Tourpedo Colombia / Argentina 2015. In México,
they did the Puro Gallo Pacífico Tour 2015 and 2016. Cardiel's last and most recent tour
was Thrasher Magazine Skate Rock México 2017.
Subgenre: Psychedelic
From: Mexico City, MEXICO