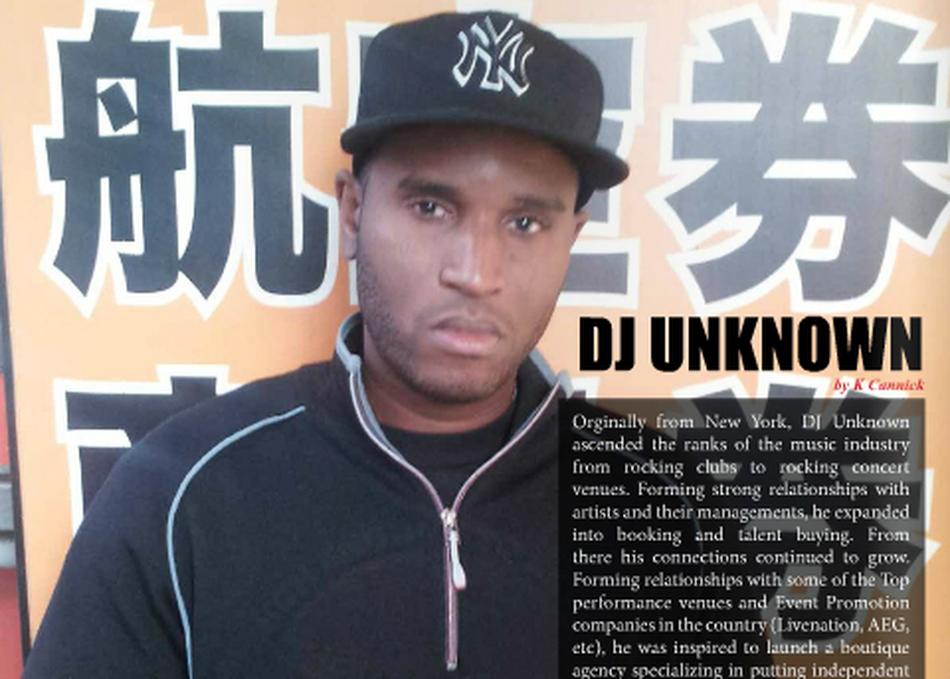 Intl.DJunknown - Talib Kweli Intro
Inspired by DJ Premier, DJ Jazzy Jeff, and DJ Grand Master Flash he began listening to mixtapes and CD's from early 90's Hip Hop and R&B artists as a youth. DJ unknown, with roots in New York, Memphis, Atlanta, Bay area, and Somalia, he emerged on the scene in 2004. His love for music enhanced his knowledge of diverse music: Reggae, Latin, Hip Hop, Underground Hip Hop, Jazz, Soul, African Brazilian, Top 40, Country, etc.
Recognized as one of a select few who specializes in Underground Hip Hop, he possess a strong aptitude for business. The Rochester born entrepreneur established the band: Underground Hip Hop Meets Jazz and specializes in Underground Hip Hop. He enjoys managing his own business because he is someone who knows music and he is creative.
He's your DJ due to his unlimited recourses of music. He is respected and trusted in this field. More importantly, it's his credibility that makes him sought out for all types of venues.
EPK: http://www.artistauditions.com/djunknown-epk.pdf
Subgenre: Hip-Hop
From: Rochester, NY