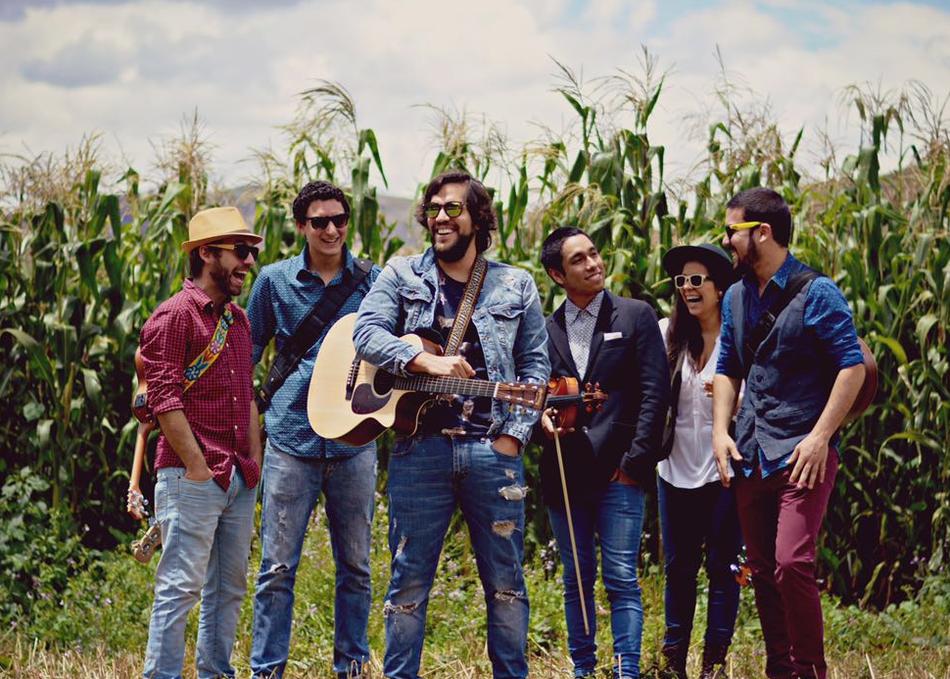 We The Lion - Found Love
We The Lion is a band of friends that feel like family. Young Peruvians, raised in families with music as the center of reunion. Alonso Briceño, Luis Buckley and Paul Schabauer met at age 5, since the early years in primary school. Their musical career started in 1993, at age 8, when Alonso, Luis and other friends performed in front of 150 students. Paul joined four years later, founding "Dharma" their first rock band with public appearances. At this stage, they participated in several music contests, winning a college contest in the year 2005. Shortly after, Luis travelled to Spain to continue his higher education and the band broke up for a while.
Six years later, in 2011, Alonso went back to doing music and Paul and Luis joined soon. After playing in Alonso's house for several months, they decided to create a concept album, an idea they had since the early days in Dharma.
Interested in the idea, Sebastian Fernandez Dávila, former drummer in Dharma, offered his help in producing this new album. They happily accepted and worked in the first tracks. Nevertheless, they heard the work by local musical producer, David Chang, and were immediately impressed by his work. They met and decided to continue with him.
Chang had a new approach to music than what the band was used to. He constantly focused on feelings and let them get loose and enjoy the process. He became very close to Alonso during the whole composition process, and this friendship can be felt in the connection between the guitar and the melodies heard in Violet.
During the composition process more than 35 songs were created to finally obtain the 11 tracks found in Violet. Chang suggested that the music had to be as simple and honest as possible, staying the music as intimate as the members are. Fortunately, the result was better than expected, full of warm colors and sweet oaky flavors.
In 2016 the band finally got its name; We The Lion. A game of words that are meant to represent the wild strength of the three as a unity.
The band recorded their first studio album in EOG studios, one of the best studios in Lima, Peru. The album was named "Violet", after the character described along the 11 songs in the project. David Chang was still in charge of the recording, also mixing the whole album. Finally, Joe Laporta from Sterling Sound mastered the project.
In late 2016 the band kept growing. Sergio Lopez (bass), Fiorella Uceda (percussion) and Pedro Ávila (violin) joined the band and immediately became part of the family.
The pride is finally complete.
Subgenre: Folk
From: Lima, PERU