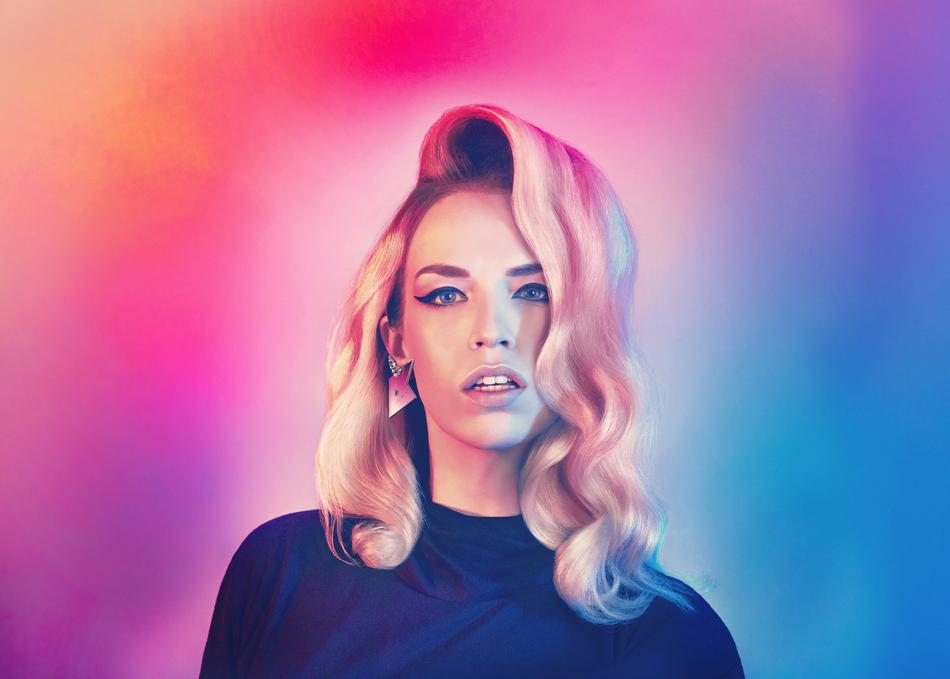 Elle Exxe - Lost In L.A.
Feisty, fabulous electro-clash heroine Elle Exxe unleashes her much-anticipated debut album Love Fuelled Hate this year, mixed by Joe Kearns (Ellie Goulding, One Direction) and mastered by John Davis (Lana Del Rey). It sees Elle blossom into a major pop contender after the fast-rising starlet turned heads with her kicking-and-screaming 2015 debut EP Love To Hate You, which was a riotous explosion of her fearsomely unique attitude and striking pop-shock style. On Love Fuelled Hate she's now spread her wings into a formidable and fully fledged pop star, flipping the genre on it's head.
She has been championed by BBC Introducing and Kiss FM, flown high in Music Week Charts (#8 September 2015) and Amazing Radio charts (#1 July 2015 Audition Chart) and received glowing praise from the likes of The Guardian, Popjustice, The Independent, The Quietus, Gay Times, The Sun and many more besides. In North America radio support has been overwhelming, receiving numerous CMJ distinctions and rotations.
Playing sold out shows across London and her native Edinburgh, Elle has been making her mark on the live circuit on both sides of the Atlantic, playing four shows at Canadian Music Week (receiving support from PRS for Music Foundation) as well as jam-packed shows at The Great Escape (Radio X Stage), Liverpool Sound City (SESAC Stage), Xpo North and a Brits Week Showcase (TOPMAN) part of Brit Awards. Elle has just been announced to play shows in New York for Mondo NYC and 3 festivals in South Korea (Zandari Festival, XIndie Festival & MU:CON).
"A promising pop debut" Q Magazine
"A confident debut album… with Exxe outflanking many of her supposedly sassy peers for upfront attitude." The Scotsman
"Invites comparisons to Charli XCX and Katy Perry but at times even outclasses them" Classic Pop Magazine
"There's a lot to like about her music, her style and her general popstar everythingness" Popjustice
Subgenre: Alternative
From: Edinburgh, UK-SCOTLAND