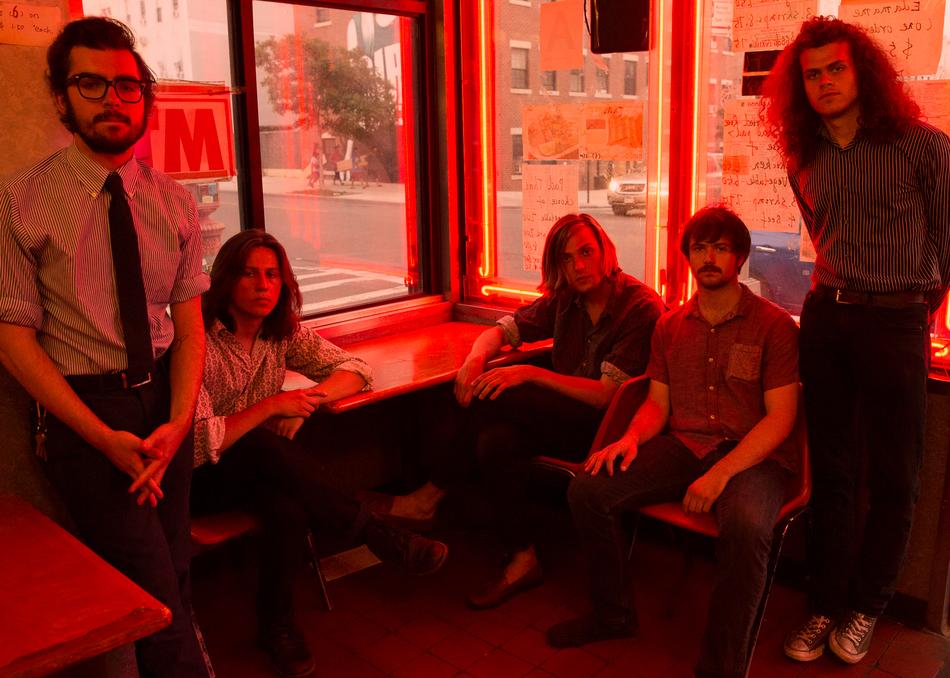 Their sound has been called wildly romantic, dark, fierce and unpredictable with vocals that are achingly passionate supported by intense guitars playing strong and complex melodies held together with tasty bass notes and bright, intricate drum work.
Chicago's own, Modern Vices is: Alex Rebek on vocals, Thomas Peters and Peter Scoville on guitars, Miles Kalchik on bass, and Patrick Hennessey on drums.
Their self-titled debut album released in the late fall of 2014 on Autumn Tone Records / Los Angeles. Since then, the band has been busy playing shows, music festivals like SXSW and CMJ, and touring with Chicago buds, Twin Peaks. Their first album earned scores of accolades – making numerous "best album of the year" lists and featured articles including; The Chicago Tribune, NME Magazine, Noisey/Vice and Alt Citizen to name a few.
Modern Vices has become a force in the Chicago music scene by playing everything from houseshows, to local clubs; like Metro, The Empty Bottle, Thalia Hall, Schubas and Lincoln Hall. In addition to growing audiences in Chicago, the band has made its mark on both coasts having played several stints in LA and numerous shows in Brooklyn, including headlining the first ever Cult Citizen Showcase at Baby's All Right.
Modern Vices live performances have expanded their sound by changing up their compositions and melodies - pushing their sound in new directions and offering audiences something new with each performance.
Subgenre: Alternative
From: Chicago, IL