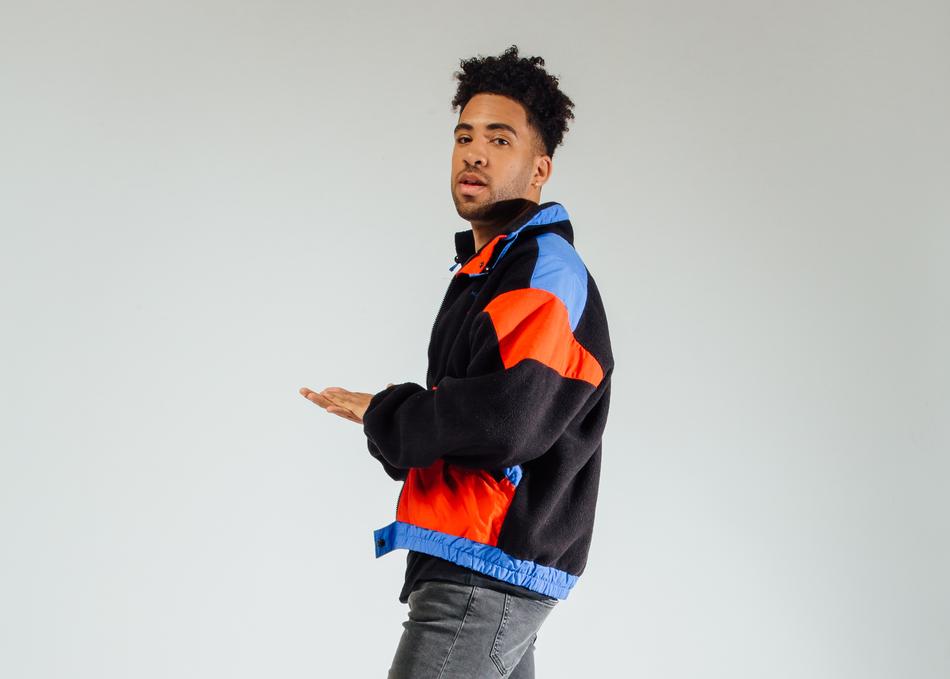 Kyle - iSpy
KYLE HARVEY knew at an early age that music was his destiny. So as a kid, the Ventura, California rapper went on a journey to develop one of the most unique voices in music. "One of my earliest memories is me singing in my front yard when I was five-years-old," the now 24-year-old says.
His mother played rock bands like Incubus, his grandparents filled their home with Frank Sinatra classics and when KYLE was ten, his dad introduced him to hip-hop music. "We were in the car and he was slapping Ol' Dirty Bastard's 'Baby I Got Your Money,'" he remembers. "After that I started rapping instantly— the next day."
These days KYLE's raps have gotten him faithful fans who helped him to sell out numerous nationwide tours and rack up millions of streams. Now, with his latest single "iSpy," featuring Lil Yachty skyrocketing up the charts, KYLE is making it clear that he's just getting started and isn't slowing down any time soon.
The inescapable ear worm finds KYLE delivering a childlike sing-a-long that plays off of the children's guessing game with a 2017 social media twist. "I spy with my little eye a girly I could get cause she don't get too many likes," KYLE sings on the track's hook.
Initially, as a kid, KYLE drew inspiration from street-wise rappers like Jadakiss and Scarface, but he would ultimately find his true voice in 2011 when he was 17, while recording a freestyle over Gucci Mane's "Lemonade" beat. "I didn't grow up tough. I tried to rap like them as a kid and it just didn't sound real," he says.
Instead of trying to mimic what he thought a rapper should sound like, KYLE learned to use his natural speaking voice and personality. What he discovered was that his laid back Valley vibe and cool Cali flow was a crowd pleaser.
"I was in high school when artists like Drake, Kid Cudi, Big Sean, Wiz Khalifa were taking over," he says. "Rap music became more about being yourself at the right moment. It inspired me to be who I wanted to be."
After dropping a handful of mixtapes, KYLE caught the attention of DJ Carnage, who produced his bouncy breakout track, "Keep It Real" in 2013. The collaboration perfectly set up his first indie album Beautiful Loser. The album's singles "Sex & Super Smash Bros" and "Fruit Snacks" quickly became fan favorites, amassed millions of YouTube plays and solidified KYLE as a rap star to be reckoned with.
In 2015, there was even more growth. After collaborating with G-Eazy on "King Wavy," he released his sophomore LP SMYLE. Songs the "Star Wars"-influenced "The Force," dude anthem "Really? Yeah!" and the dance track "Don't Wanna Fall In Love" elevated KYLE from the rest of the rap's rookie set. The video for "Don't Wanna Fall In Love" finds KYLE playing Nintendo 64, building sandcastles and pulling off choreographed dance moves to the tune of over 4 million YouTube views to date.
Now hip-hop has a hero who has broken the mold with a love of video games, sci-fi and curly head girls. "In high school, I was a nerd and quote-unquote a loser," he admits. "But I've made it by accepting myself, not caring what anyone else thinks and just being a nice guy."
How could you not love this guy?
Subgenre: R & B
From: Ventura, CA