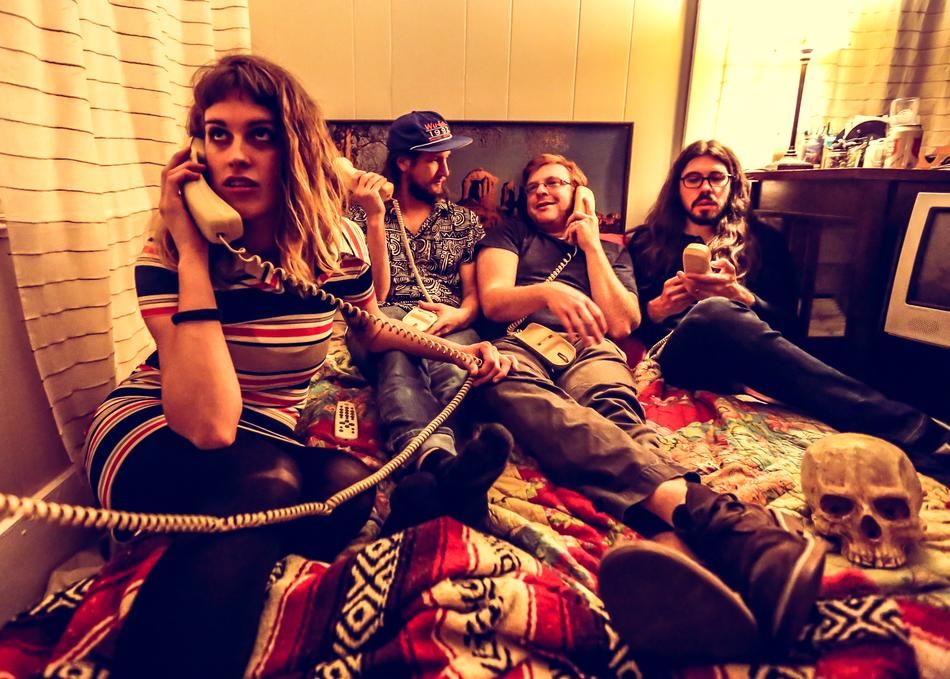 Go Fever - Folk Zero
Raised in an Australian country town, Acey Monaro began performing solo gigs in Sydney in her mid-twenties. Her strong voice and crafty lyrics soon garnered a dedicated audience and prompted an early reviewer to compare her simultaneously to Feist and Emmylou Harris. Acey fell in love whilst on holiday in Austin, Texas and moved to the Lone Star State to marry the guy (Go Fever's bassist, Benjamin Burdick) and record her debut EP with Andy Bianculli and Brad Bell (War On Drugs, Arcade Fire, Spoon) in 2013.
In 2016, Acey has assembled a group comprised of members of her favourite Austin bands - Benjamin Burdick (bass; The Preservation, Star Parks), Keith Lough (guitar; Burgess Meredith, Star Parks), Sam Rives (keys; Sweet Spirit) and Josh Merry (drums; Sweet Spirit, Glass Grapes, Tear Dungeon)- to form Go Fever. The songs are surf pop with classic rock and roll influences, featuring three part harmonies. Despite being a young band, they are already playing at some of the best venues in Austin, including Mohawk and Stubbs.
Their debut LP, produced and engineered by Danny Reisch (Delta Spirit, White Denim, Other Lives) was released on February 24th 2017.
"We've been Acey Monaro fans since she first arrived in Austin with her New Wave-leaning self-titled EP. The Australian expat has established herself as one of Austin's finest songwriters and also one of its most restless, always eager to experiment with her sound. The result of that restless energy is her new band Go Fever, a mixture of '70s sounds ranging from Exile on Main Street gutter twang to the Nick Lowe end of pub rock" - OVRLD 2/21
Subgenre: Surf
From: Austin, TX