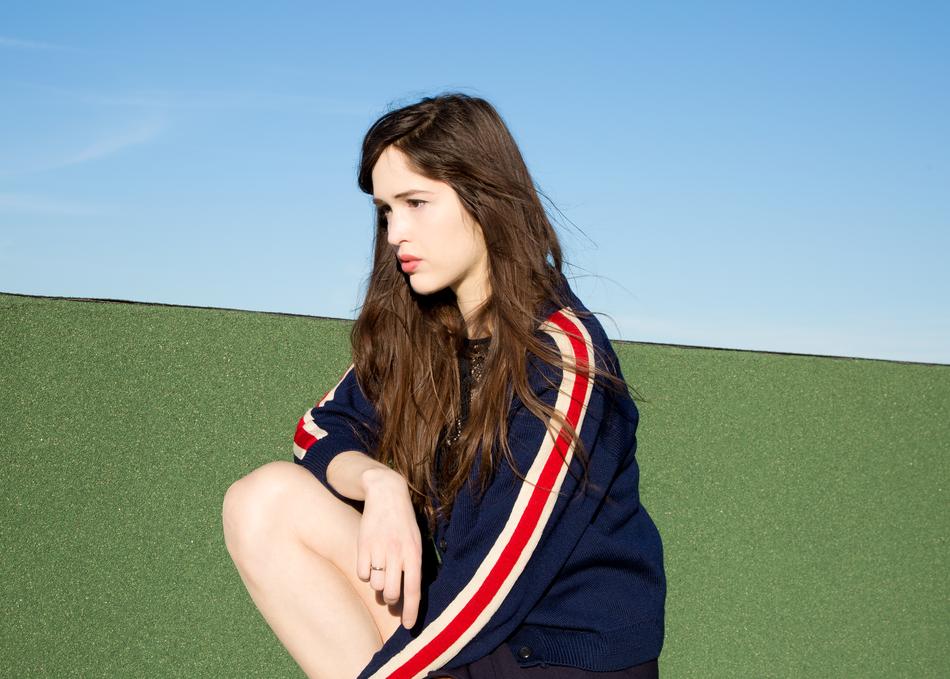 credit: Corinne Schiavone
Marie Davidson - Naive To The Bone
From the prolific cultural epicenter of Montreal, Marie Davidson has emerged as one of the foremost electronic artists working in contemporary pop today. As a long-time member of Essaie pas (DFA Records, Teenage Menopause) and DKMD (Giallo Disco Records, Fur Trade Recordings), Davidson has had the opportunity to hone her many talents. She has been participating in the city's vibrant experimental community for much of her adult life. However, in 2012 she began to unveil compositions under her own name, revealing a solo artist who possessed the combined confidence and vulnerability required to write, produce and perform unaccompanied. Davidson's intimate solo work is embodied through a host of synthesizers, sequencers and drum machines which coalesce in synchronized harmony, punctuated by vocals, half sung, half spoken in both French and English. She masterfully shapes the overall mood, themes, emotion, expression and intensity of her work, which gives the final result a distinctive, cinematic quality. Her live sets are energetic, built for dancing, as audiences become immersed in hypnotic rhythms, absorbed by the tightly sequenced bass lines and engaged by her vocal delivery. Not only will she will spin you a tale, her music will immerse your soul in haunting images of sweet anxiety and glamourous sensuality.
In the last two years Marie Davidson has caught the attention of the press by releasing "Perte d'identité" (Weyrd Son Records 2014) followed by "Un autre voyage" (Holodeck Records 2015). Both albums have been acknowledged for their unique blend of upbeat and ambient material. She is now about to release her first fully dance floor oriented piece of work on the distinguished label Cititrax (the division of Minimal Wave records which focuses on new contemporary music). As a solo performer Davidson has played internationally renowned festivals such as SXSW (Austin), MUTEK (Montreal), OUTLINE (Moscow), OBEY Convention (Halifax), City Of A Thousand Suns (Fort Gorgast, Germany), Phénomena (Montreal) and Pop Montreal. She has also toured Europe four times and twice in the U.S. Demain est une autre nuit, the latest release of her duo Essaie pas was on the long list for the Polaris Music Prize of 2016.
Marie's latest solo album, "Adieux Au Dancefloor" came out on Cititrax in October 2016 and received critical acclaims from Pitchfork, The Quietus, Resident Advisor and many more.
Subgenre: Avant / Experimental
From: Montreal, QC, CANADA