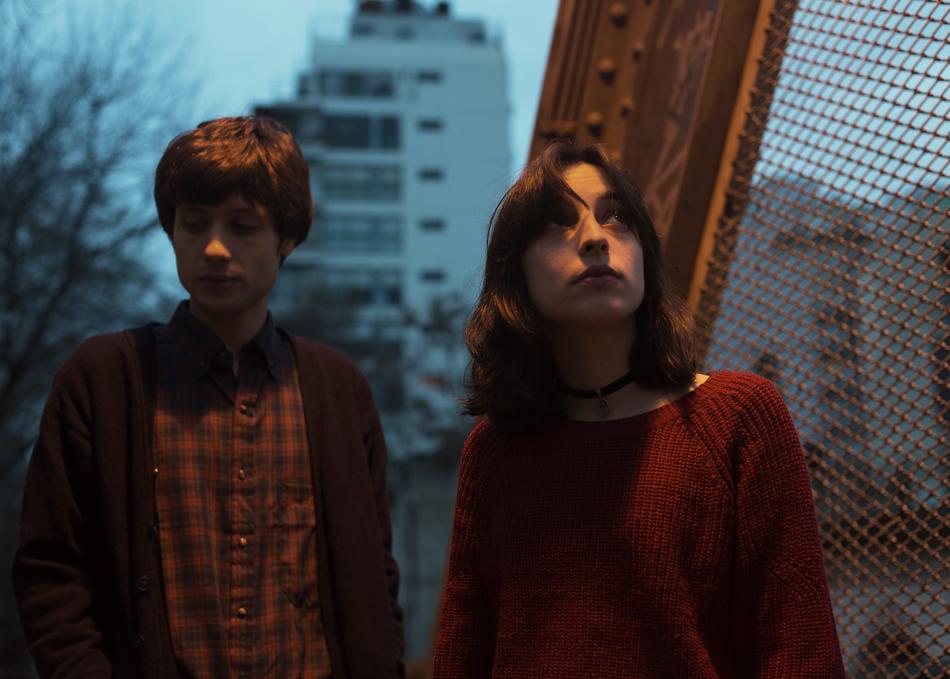 credit: Pilar Villasegura
Riel - Pasajes
Riel is a duo formed by German (drums) and Mora (guitar + vocals). Their avant-garde music centers around dream rock and post-garage mixing other genres with their own personal style.
They released their first self-titled EP in January 2012, recorded, mixed and mastered by the own band. In 2013 they released their first LP in vinyl format with the English record label Alt.Vinyl. This record, comprising all the band's debut recordings, shows their minimalism and strength at the same time. The dissonant chords and the low sound of Mora's guitar, almost like a bass, fuses with the frenetic setbacks of Germán's drums, creating a tuneful chaos. After this release they toured successfully around Argentina, Uruguay and finally Europe.
In 2014 they released their second full-length, called 'En Viaje', which took them on tour again accompanied by the album release on Argentina and the UK again.
In October 2015 they recorded their last album, Pasajes, in only one weekend. This EP includes three new songs dabbling in new tunings and pure analog technology. This maxi-single was released in vinyl through Cincope Records and Hallo Discos, on tape by Woody Records (US) and Flexi-disc by Buen Dia Records (Brooklyn/Mexico). Next to this release, they started a long tour through southamerica and Mexico.
Nowadays they are working on the new LP that will be out this year as well as two new singles, followed by a extensive tour through the US, Mexico and Latin America.
The band never stops playing live, recording new stuff, filming new videos and touring all around. You can check them out in every social media!
Subgenre: Garage
From: Buenos Aires, ARGENTINA