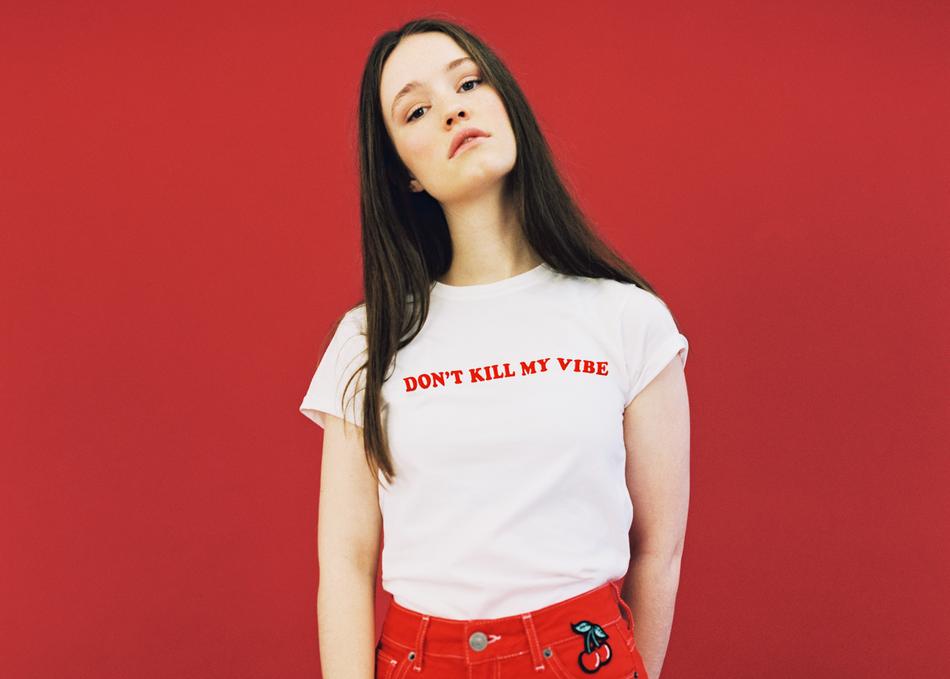 Sigrid - Don't Kill My Vibe
Sigrid is the popstar you've been searching for. She might be from a small town in Norway, but she has a mind, attitude and voice bigger than any other 20-year-old. With a silky-gravel to her Norwegian-accent she personifies 'cool,' but doesn't know it yet, and is worth getting as excited about as when Lorde first appeared with Royals. Displaying remarkable songwriting ability as a skilled lyricist, with hard-hitting and empowering words laced over unexpected and expansive melodies, Sigrid wrote her first song at 16-years-old and in just two weeks – when Sigrid's older brother challenged her to write an original song and perform it at a local gig with him.
Born and raised in Ålesund, which sits at the entrance of a UNESCO-protected fjord surrounded by sea and mountains, it was as if Sigrid was always destined to drive the ten minutes across to the neighbouring island of Giske, and make music in the famously idyllic Ocean Sound Recordings. Self-releasing her first song at High School and dropping a second track that was immediately playlisted on national radio, Sigrid moved to Bergen at 18 and was catapulted into the burgeoning music scene. Now signed to Island Records and currently splitting her time between Bergen and London, Sigrid has quietly been creating a world which emboldens her followers, through the power of song.
Sigrid's debut single, 'Don't Kill My Vibe', released on Island Records, is out now.
Subgenre: Indie Pop
From: Ålesund, NORWAY