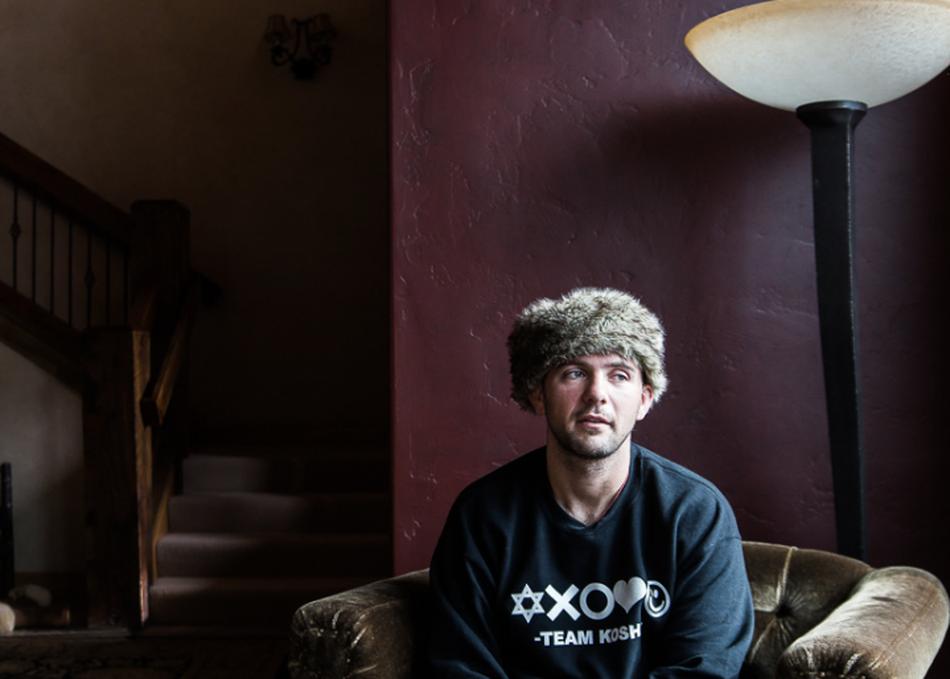 Kosha Dillz - "Dodging Bullets" Ft. Matisyahu
It can be argued that Kosha Dillz could be the world's most interesting rapper. Self identified by his Jewish heritage, the freestyle improv champ has one of the best interactive freestyle shows, along with rhyming in spanish, hebrew, english, and even Yiddish. To top it off, dance contests, live bar mitzvahs and free pickles seem to encourage the insanity that ensues at his show. He boasts a self released album (What I Do All Day and Pickle) that debuted on 6 different Billboard charts this past summer, that features everyone from Matisyahu to Flynt Flossy of Turquoise Jeep. Sounds interesting yet? Keep reading.
In 2012, he landed internet fame with the highest rated Superbowl commercial wit his song "cellular phone." being used for the Bud Light Superbowl "Here We Go" ad, which has 100 million + impressions in the 4th quarter. His producer Jesse Shatkin, went on to be nominated for multiple grammy's via Sia's Chandelier. To celebrate the near victory Kosha went to street perform outside the Grammy's and in return landed himself in a $50,000 Chevrolet commercial from "rapping on the street."
When not on tour with friends like Kool Keith and Rza, he teaches a rap class called "how to be a jewish rapper in 45 minutes" at various synagogues across the country. In addition to that, he is a motivational speaker on the topic of addiction and recovery. The Ex convict // former NCAA Division I wrestler from Rutgers University has applied his hard working effort into the rap music at SXSW, being dubbed by Source Magazine as "the hardest working man in hip hop." Kosha works so hard that ISIS has hacked him in 2014, and he went viral just before being added to the entire Vans Warped Tour of 2015.
His 3rd annual official SXSW showcase dubbed OY VEY! is a miss-mash of handpicked acts from around the globe, from long time friends to fellow collaborators with a jewish twist, all in his quest fulfill the unity of his multiple crowds to be under one roof. He has booked everyone from Murs and Gangsta Boo of Three 6 Mafia to Jewish Montreal accordion phenom SoCalled.
If he is not the world's most interesting rapper, he certainly is SXSW's most interesting one.
Subgenre: Freestyle
From: Edison, CA, UNITED STATES