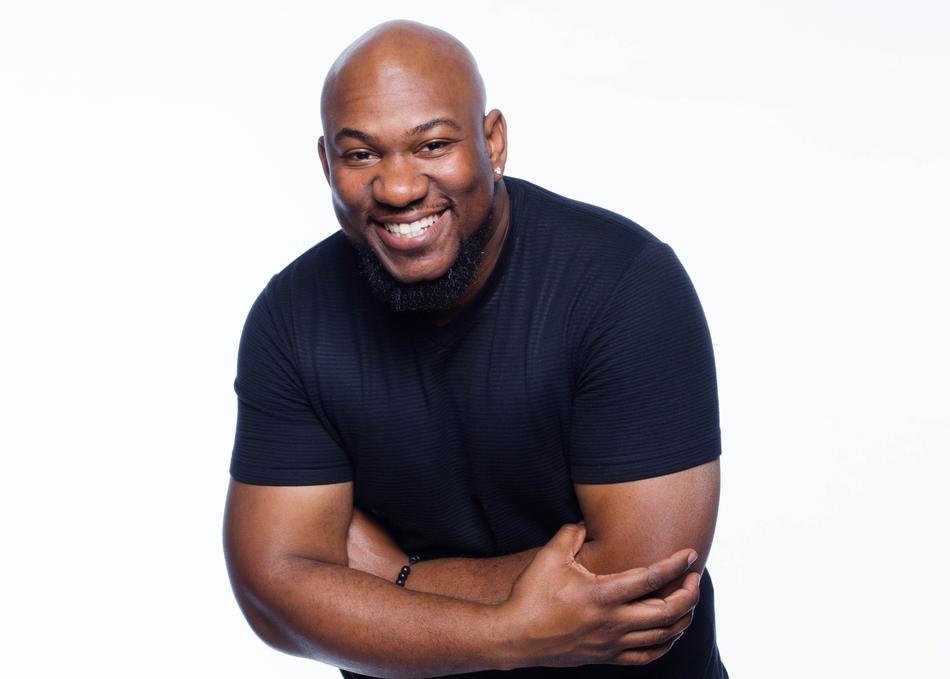 credit: J McClure Photography
Frankie C. Wilson Jr. - Fulfillment
Frankie Wilson is an American public figure most notable for his award-winning syndicated radio show, "Inside Gospel", He is also known across the world as a speaker, host, moderator, and philanthropist.
As an entrepreneur, Mr. Wilson is the CEO of VM Communications, LLC. – a content marketing company for small business and non-profit organizations. His company has produced content for clients such as Warner Brothers, The USA Network, Tyler Perry studios, the Gospel Music Workshop of America, the City of DeSoto, TX's SolJazz Festival, a multitude of FM and AM radio stations, and more!
As an award-winning radio host of the nationally and internationally syndicated Inside Gospel, Frankie has garnered national, regional and local recognition including: Stellar Award "National Radio of the Year", the Key of Gospel Music & Ministry Award for "Online Radio Show of the Year" and more! In 2012, His radio program fuses multiple genres of Christian music, poetry, news and inspiration. Inside Gospel has also hosted an incredible roster of notable influencers such as Andrew Young (American politician, diplomat and activist), the American Diabetes Association, Hollywood director Brad Silverman and more.
Frankie increased the impact and engagement of his hit show by creating Inside Gospel LIVE – a live concert-format of the radio show Inside Gospel. Inside Gospel LIVE was picked up as an exclusive partner and showcase for the largest music, film and digital festival in the United States, South by Southwest (SXSW) and still remains a staple of the festival to this day.
As a speaker and host, Mr. Wilson travels all over the United States sharing his message of owning your actions in order to create your experiences in life. His audience has ranged from small group settings to major Universities! His inspiring and transformational message breaks down complex issues of life into 3 easy success principles: "Learn to Fear Nothing, Appreciate Everything and Regret Nothing to Live Your Blessed Life!" He has also hosted conversations throughout the year centered around issues of race relations, understanding empathy and success in Christ.
As a philanthropist, Frankie Wilson helps to feed up to 1,000 people a year through his non-profit organization named THE GIVING PROJECT. Through THE GIVING PROJECT, Frankie has created multiple opportunities for people to help others they may never meet in person. His mantra for the organization is "we're blessed to be a blessing" and their missional practice is to give in private so God is praised in public.
Frankie Wilson has been named the "2012 and 2014 BEST in Media" by the Examiner.com and one of the "Top 5 People to Watch in Dallas" by AMPS Magazine. He's been nominated as "Philanthropist of the Year" by the DFW Art Awards. His live road-show Inside Gospel LIVE has been named one of the "Top Showcases in SXSW" by The Source Magazine. Most recently, he has been named an "Icon of Radio" by the Key of Gospel Music and Ministry Awards 2017. He is a member of Phi Mu Alpha Sinfonia Fraternity Inc. (a professional musician's fraternity) and Alpha Phi Alpha fraternity Inc. He has a bachelor's degree in Mass Media Communications, a Master's Degree in Business Administration (MBA), and a Masters of Divinity (M.Div.).
Follow Frankie Wilson on all major social media networks: @MrFrankieWilson
Contact us at: Info@VisionMedia1.com / (469) 665-9077
Subgenre: Singer-Songwriter
From: Dallas, TX