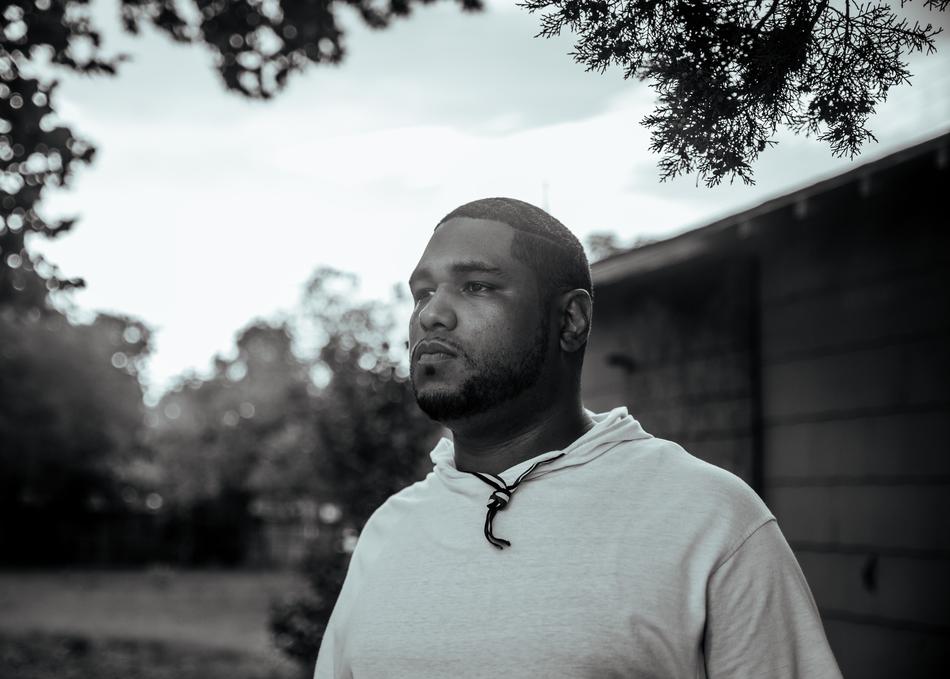 credit: LowLifeVisuals.com
Dominican Jay - On Schedule
Hailing from Queens, New York by way of Austin, Texas. Dominican Jay formally known as LIL J is the heart and soul of Austins super groupThe Loegz short for "The League of Extraordinary Gz". Who has just joined The Dream Sequence Records label founded by Zed & Platinum producer Eric Dingus, Jay's presence is extremely strong and his name is respected, that's no secret. This gifted artist is undoubtedly heard.
His strong leadership qualities are unmeasured and his rap game, in short, is defined as incomparable.
Dominican Jay is a lyrical force to be reckoned with. His rhymes are no doubt realistic to his life and everything he's witnessed. He is considered a reality rapper far from counterfeit. He strives on perfection. Always holding the audience captive and demanding attention by his presence. Get him in front of the camera/stage and its all eyes and ears on him, no doubt you're compelled to listen.
He toured nationally alongside the Legendary Duo Dead Prez, then toured nationally with Yelawolf's Protege Rittz, also Jackie Chain, Scotty ATL & Big Sant.
Mentioned one of the top 10 people to see during SXSW music festival 3 years in a row since 2011, has performed at great music festivals like A3C (ATL) as well as featured in the A3C music festival compilation Vol.1 SXSW (ATX) CMJ (NYC) Weird City Festival (ATX) & many more...
Dominican Jay was announced the winner of 2015's A3C's music festival "This is my year" challenge after bringing in a massive amount of votes against several other artists worldwide from a strong list of supporters all around the world who seek his performance at this years 2015's A3C music festivals in Atlanta, GA
http://blog.a3cfestival.com/the-winners-for-week-11-of-the-this-is-my-year-fan-challenge-are
Jay has been selected to perform at the SXSW music festival in Austin TX 4 years in a row as a solo artist.
Sept. 28 not only being Dominican Jays Birthday but he also made it the release date to his long awaited album "Reality Rap" in which he dropped 09/28/2016 with a lot of great reviews & mentions one being from The Austin American Statement listing Dominican Jay's Reality Rap album in their Top 10 best albums.
http://www.mystatesman.com/entertainment/music/austin-musicians-issued-many-records-worth-hearing-2016/Z6psn8y9J0Hf02K61454gM/
Dominican Jay was also nominated for "Artists of the year" & Reality Rap up for "Album of the year" at this years Austin Hip Hop Awards.
"Dominican Jay's Reality Rap is a Bold Exploration of the Streets" said Nick Hanover of OVRLD.
Checkout the rest of this dope review below
http://ovrld.com/album-reviews/dominican-jay-reality-rap/
checkout a few more blogs showing love & support to Dominican Jay
http://www.myhiphoplife.com/2016/09/new-music-dominican-jay-reality-rap/
http://www.wavezmovement.com/hi-tide/2016/9/11/dominican-jay-ft-dot-reggie-coby-under-the-jail-video
http://tent-tv.com/dominican-jay-reality-rap-dominicanjaydsr/
https://austin.com/austin-emcee-dominican-jay-discusses-life-on-new-track-under-the-jail/
https://chiefandthedoomsdaydevice.com/2016/09/16/systematic-beast-under-the-jail-from-dominican-jay-dot-and-reggie-colby/
For Booking info please contact James at DominicanJayMusic@gmail.com
Subgenre: Hip-Hop / Rap
From: Austin, TX