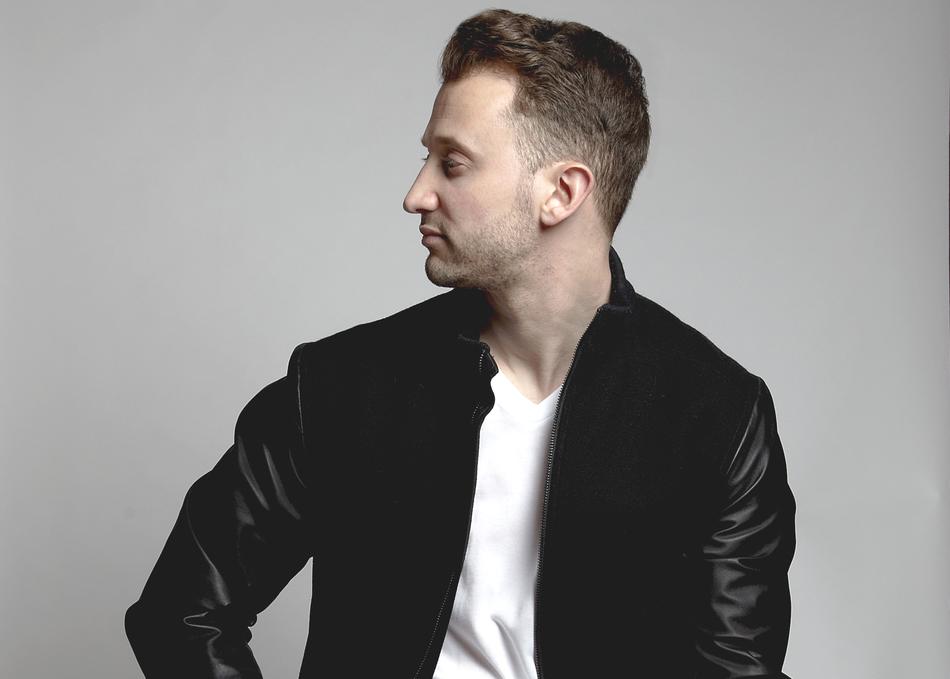 There exists a clear distinction between a musician and an artist. Take one listen to singer-songwriter Joey Ray and you are introduced to the difference. A true triple threat, the pianist who plays by ear has a gift for capturing melody, channeling ambience, telling love stories, and putting his signature smooth croon on a tune. The result is music to the ears.
"As long as I feel the record, it doesn't matter if its rock or country. I wouldn't care, as long as the music has a feeling and melody," Joey begins, sharing his creative process. "Then I can spin a story that is relatable to me."
The former basketball standout turned soul stirring singer nearly chose hoops over harmony. Originally from Long Island, Joey and his family relocated to the sleepy suburb of Washingtonville in upstate New York during his youth. Moving from the b-ball crazed borough to a "one light town covered in woods" proved pivotal in his development as both a person and professional. A city kid at heart, Joey's gift for making quick moves and fast decisions helped him lead his local varsity team on the court as a point guard. But music, at that stage a hobby, was gradually becoming a daily practice; quickly taking place of his hardwood beginnings.
"My childhood was all about sports. Music wasn't a childhood dream, but I always played piano, wrote songs, and sang," Joey reflects. "Music was more of a hobby, a creative outlet. Many of my friends took my music seriously before I did."
Not until a chance co-sign by a college classmate did Joey seriously consider a career in music. The cool, reserved New Yorker was singing in his dorm room while sprinkling the piano and "this girl was like 'Who is that?! Is that you?!" he recalls, laughing. "She thought it was a CD playing. But it was me," he continues. "Anything I can hear, I can play. I play by ear. I always sang but never really thought about pursuing it as a career. But I knew no one in music. Didn't know how I was going to pursue it."
This all changed after a crucial encounter with record executive Tony Martin, President and CEO of Manhattan-based Dublin Music Group. The seasoned industry veteran heard Joey's music, met the budding entertainer in person, and signed him to his ever-expanding 360 imprint soon after. Since then, the two have teamed up, concentrating their efforts on making music history.
As comparisons go, one must consider each Joey Ray song individually, rather than judge his entire catalogue as simply one formulaic body of work. The guy is simply too versatile, his topic and sound range too diverse, to be placed in a categorical box restricted to one genre. Listen to "Thrown Away" and hear the ambient buoyancy of a Lana Del Rey; witness "Come Back" and dance the night away; feel "Come Back" and be moved to tears before jamming to radio-ready single "Like That", on which Joey sings: "I turned to her and said, my God, I'm glad you're by my side."
A bartender's blend of God given talent, a genuine love for music, and an athlete-like dedication to continuously improving at his craft are what makes Joey Ray a potential star. No stranger to either arts or hard work - his mother owns a dance studio, his father worked on Wall Street for over 20 years – Joey was first drawn to the urban-romance ballads of Donell Jones. Now with the songwriting of a lyrical poet, the musicianship experienced in an organic jam session, and the raw emotions of engaged thinkers, the 25-year-old sees his career taking the early steps of paths such as Grammy holders John Mayer, Adele, and Maroon 5.
Also a producer, Joey has written for a number of singers representing a variety of musical genres. He is comfortable switching from artist snapback to producer fedora – but knows the two hats fit very differently. "I like to get an idea of what they've been through, what they want to hear, and also to understand what they are capable of," he shares, explaining his method of engaging the artists he produces for. "I need a sense of where they can take a song range-wise. It's a whole different vibe when creating for someone else."
In singer-mode, the natural soprano often draws from past relationships with loves lost and ladies longed for, inviting listeners into the real world of a young player. You cannot take make-believe to the people and make them believe, not with his bluesy brand of R&B. Joey Ray doesn't try to. "The music I am attracted to are all of those minor chords, what you hear before the actual music," he states. "I feel like you can't enjoy the sun if you haven't endured the rain, so I sing a Blues derived style of R&B. Those real love stories. That truth found in love."
As for expectations, Joey only covets the respect of real musicians, his peers. He is not worried about what other artists may think: Having said that, he has experienced a refreshing response from listeners thus far. "People are relieved when they hear my records. I'm told my sound is refreshing."
Subgenre: Singer-Songwriter
From: Washingtonville, NY