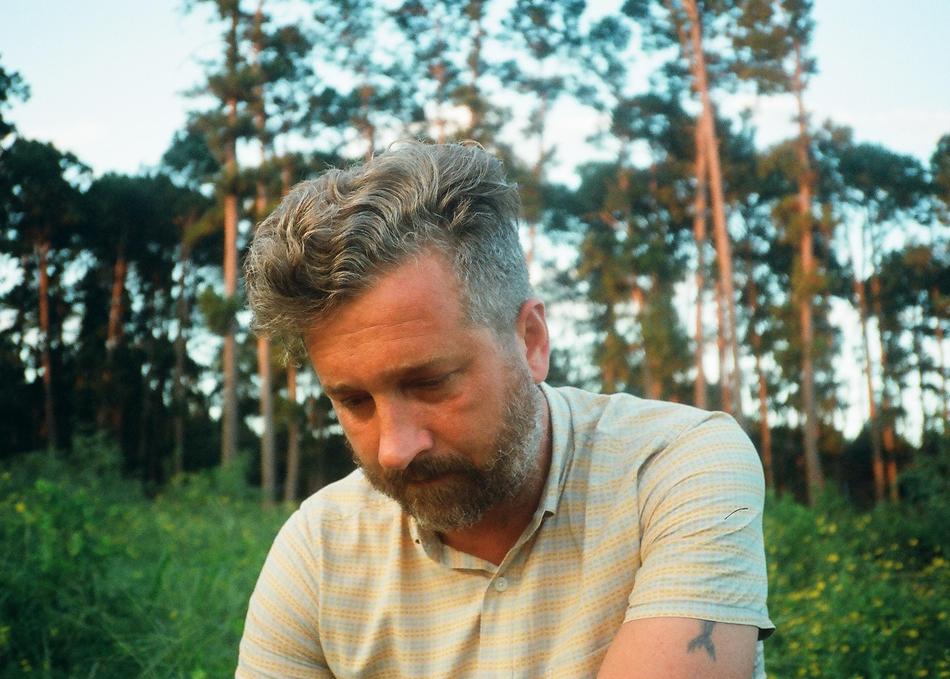 credit: Keith Davis Young
Palo Duro - Darken the Glow
Palo Duro is the pulsating, technicolor universe of Michael J Winningham, an Austin
based songwriter previously fronting the band Gold Beach.
In July 2012, Michael reached out to his childhood friend, producer Sam Cohen (Kevin Morby,
Benjamin Booker) to continue work on a new Gold Beach record. As teenagers, Sam helped Michael arrange his first song at a house party in Houston TX. They were 16 years old at the time. Fast forward many years later and this creative synergy proved to be strong—Instantly, in the studio, exciting and bold ideas emerged. Collaboration and endless possibilities informed the arrangements between Sam, Michael, and keyboardist Carlos Orozco, and a new spirit was born. This was no longer Gold Beach.
Two years flew by and a rotating cast of musicians were invited to join the recording process. New songs emerged from studios in Wimberley TX, New York City, and Los Angeles. In this time, 23 songs were recorded, and eventually, Michael would name the project Palo Duro. In the summer of 2016, the music was introduced to 30th Century Records founder Brian Burton, aka Danger Mouse, and plans began to release the music.
The first single, Darken the Glow, is a William Onyeabor inspired pop song with scaling guitars, a dirty
back beat and a chorus that soars in the direction of Quincy Jones. Darken the Glow embodies the trust, the celebration, and ultimately, the creativity of this body of work and the people involved. It releases on March 10th worldwide, along with B-Side companion track, Surrender, by the late great synth/punk duo Suicide.
Surrender was once described by Pitchfork as the perfect "Twin Peaks prom song", and was recorded in
1982 on the Ric Ocasek produced album Way of Life. Palo Duro's cover of the song stays true to the original
but more aggressively pursues the reverb laced vocals and pounding electronic drums from the original. Jesca Hoop makes an appearance on back up vocals courtesy of Sub Pop Records.
Palo Duro performs in 2017 at the South by Southwest Music Festival in Austin, Texas as well as Treefort
Music Fest in Boise, Idaho. The band will tour the West Coast in late March.
Subgenre: Rock
From: Austin, TX