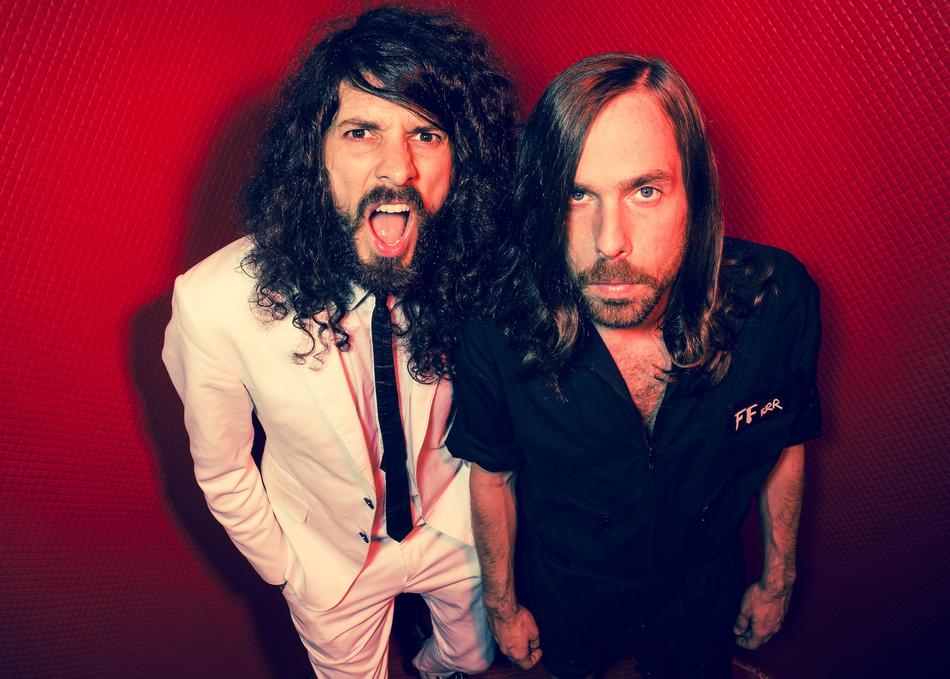 FingerFingerrr - Make You See
FINGERFINGERRR RELEASE DEBUT ALBUM "MAR"
Rock duo FingerFingerrr, from São Paulo, Brazil, release their debut album "MAR" through label Rosa Flamingo, owned by #1 Brazilian hit singer, Tiê.
"MAR" was produced by Fernando Sanches (Marcelo Camelo, Mallu Magalhães, Hurtmold), mixed by Mario Caldato Jr. (Beastie Boys, Björk, Beck, Planet Hemp), and mastered by Robert Carranza (4-time Grammy winner).
Since their first EP in 2012 and 2015 single "Buck You", FingerFingerrr has dabbled and dove into rock and surrounding genres. "MAR" brings together all of Flavio Juliano's (bass, guitar, vocals) and Ricardo Cifas' (drums, keys, vocals) influences into one raging punk, pop, hardcore, electro, psychedelic 25-minute long, 10 track album.
Before going into the studio to track "MAR", FingerFingerrr performed a number of times in Brazil as well as four tours in the United States, including shows in New York, Chicago, and Nashville, earning the band a spot in the nationwide Urban Outfitters in-store playlist, a video on rotation on MTV2, gigs at seminal venues such as Arlene's Grocery, The Bitter End, and Cactus Music Record Store, as well as a performance on NPR radio in Houston.
With the release of "MAR" in July 2016, FingerFingerrr upped the ante and harnessed all the attention gathered since their beginning. The duo have already played major festivals all over Brazil, such as Bananada (the country's biggest independent music festival), Contato, Solstício do Som, PATH, and SIM International Music Festival. And, of course, a number of high-energy gigs.
FingerFingerrr's lead single off "MAR" is the punk-track "Eu Só Ganho", with accompanying music video directed by John Threat, an American writer, director and hacker, who has worked with the likes of Diane Martel and Miley Cyrus.
Subgenre: Punk
From: Sao Paulo, BRAZIL