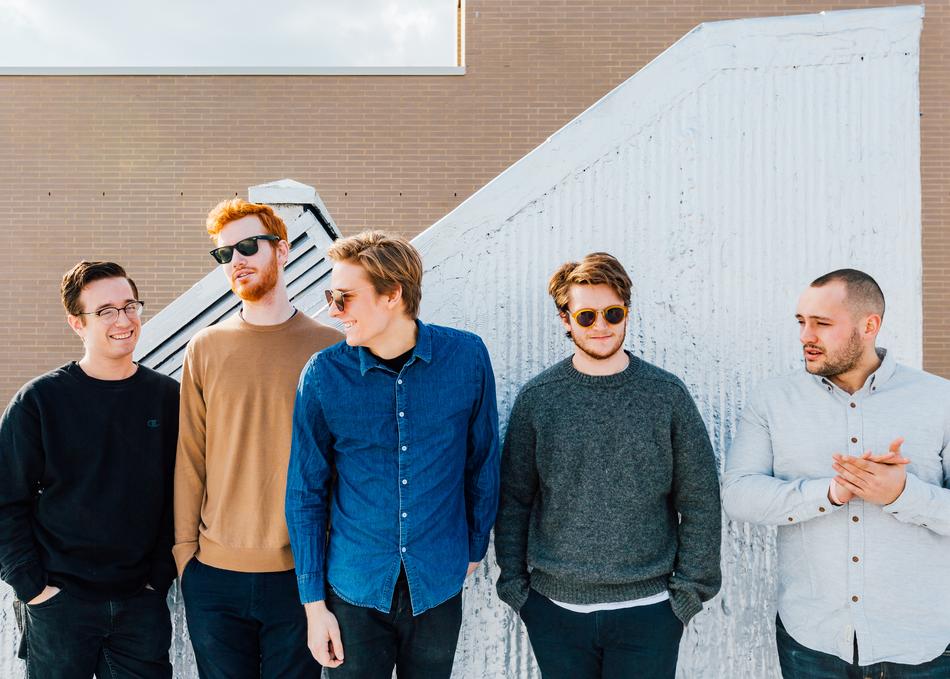 It's been nearly five years since Eddie Gore, Mike Sansevere and Eric Grossman serendipitously first met at Fordham University. Five years since they were admitted into a small, integrated community freshmen dorm that, replete with a built-in practice room and a piano in the foyer, encouraged artistic collaboration. As is natural of strangers in a strange new place, they bonded over a shared interest: in their case, a nerd-like, academic appreciation of all forms of musicianship.
"When we first all met, we were in that practice room," recalls Gore. "(That day) we recorded onto Mike's MPC; We made a little song and then later he emailed it to us. From then on we kept emailing back and forth. Right then we decided we should be a band."
It's fair to say Future Generations' music contradicts the assumption that music always reflects the objective time and space in which its creators operate. When penning lyrics, Gore shirked references to collegiate lawns, Jesuit lineage and other specific milieu of college life. Instead, he wrote tender refrains to an introverted struggle with finding individual meaning in an infinitely large world (moving to New York City will do that to you) and sharing those anxieties with loved ones. In "Stars," which would eventually catch the ears of Frenchkiss Records and lead to the 2014 EP, "Polysun," he invites both an anonymous muse and listeners: "If you come to me close/we'll cut the cable to outside/it's taken years to open/but lately I've been closed up tight."
"For me college was not so much about learning a specific trade or skill. It was more about discovering who I want to be and learning about life in general," says Gore. "I'm from the south. I'm from Nashville. It's not a small town, but it's not New York. That's why a lot of my lyrics are about bigger things, kind of life questions."
By the time graduation rolled around, Future Generations, formerly The Suits, expanded to include bassist and fellow Fordham graduate Devon Sheridan. With school in the rearview mirror, Future Generations spent the first few months of post-grad life in Eli Janney's (Boys Against Girls) Brooklyn studio, finishing a full-length record. Along with two tracks from the 2014 EP, "Polysun," the band recorded eight new tunes for the eponymous debut.
On Future Generations, which was produced by Claudius Mittendorfer (Temples, Neon Indian), Gore's lyrical transfixions reveal an eagerness to burst forth from the confines of collegiate ennui, but still pondering the same existential quandaries that unfailingly tend catch his imagination. And the fuel for such escape comes from a formulaic synthesis of soaring guitar hooks and pulsing synths. In fact, the melody usually comes first. It's a recipe the band has happily relied on for almost five years.
"With "Stars," I had a reaction that wasn't about one particular thing, it was about discovering something broad about yourself," Gore ellucidates. "You have people who come along with you and people who don't. The melody made me feel that."
Due to release this summer, Future Generations flaunts an ambitiously large scope for a band used to writing and recording in the cramped confines of college dormitories and email chains. And though they wrote the album with one foot in the college bubble and the other foot in the adult world, the band has in its pocket a record that points to a fortuitously smooth transition. After all, the formula really hasn't changed much.
For instance, in "Find an Answer," one of the eight new songs appearing on the album, Gore, with humanistic curiosity, queries, "What will become of our lives?/It's my small obsession." With all that's transpired in the last five years, it makes sense for Gore and company (which in its final form includes Berklee grad and percussionist Dylan Wells) to wonder where it's all headed, and to hope for the best.
Subgenre: Alternative
From: Brooklyn, NY