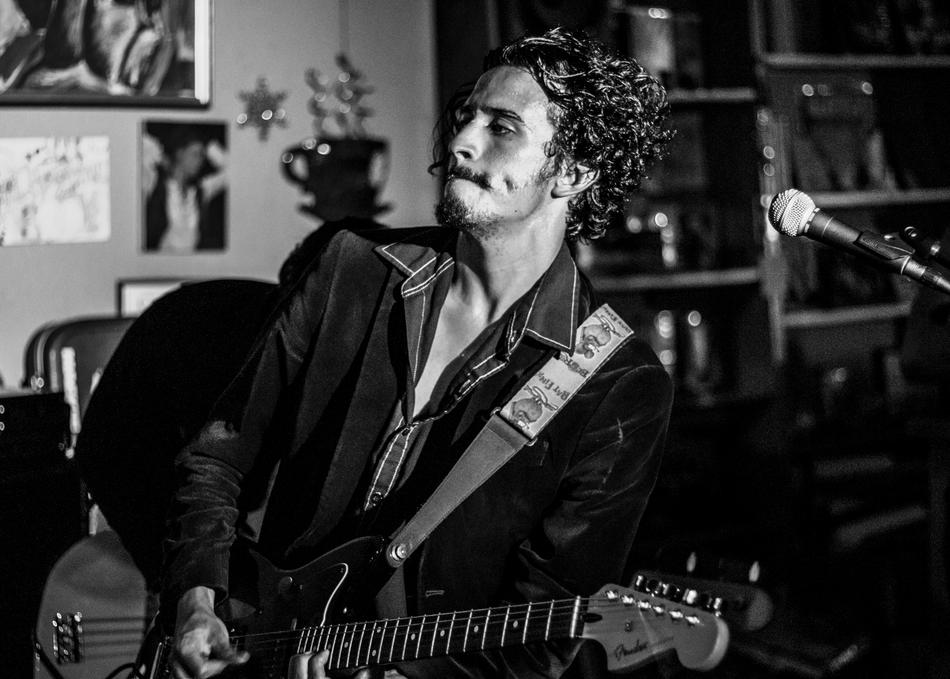 Harvey McLaughlin - Mysterioso Blues
Like a rabid chupacabara on the loose and hunting for it's prey, Harvey McLaughlin blends a unique South Texas trick bag of traditional rock & roll, blues, soul, spaghetti surf, revved up R&B, and beyond.
From the Sandworms to the Hares, Apache '65 to the Red Legs, and with his own garage gospel revue the Bottomfeeders, Harvey has released a smattering of indie rock treasures that spans across the galaxies of pop music.
It is a whirring hurricane of San Antonio punk that must be seen to be believed.
Subgenre: Garage
From: San Antonio, TX