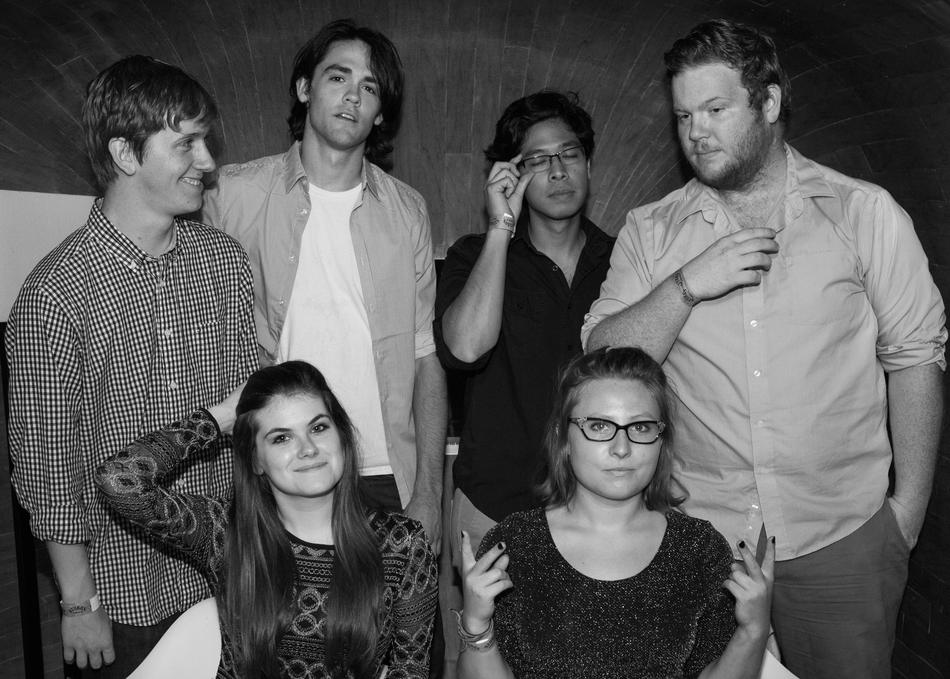 credit: Andrew Bennett Photography
Edison Chair - We Got History
Edison Chair is a rock and roll band known for their high-energy performances, catchy songs, and smartly crafted harmonies. The band consists of leading ladies Rachel Thompson and Ellen Gruber on vocals, Martin Aker on vocals and lead guitar, Wes Armstrong on drums/percussion, Wes Ballew on keys, and Jacob Draper on the bass. All the members were born & raised in Austin, TX and their lifelong friendship creates a comfortable collaboration that shines on and off the stage.
The latest release, We Got History, boasts upbeat pop tunes that share a common focus on songwriting. With multi-part harmonies and songs you'll be singing long after the show, Edison Chair has developed a sound that will be hard to forget.
Imagine a less folky Fleetwood Mac, or the Heartbreakers fronted by Ann Wilson instead of Tom Petty, and you'll have an approximation of Edison Chair's sound. The band honors the style of timeless rock influences, while making innovative strides in the wake of our generation's pop sounds. 
Subgenre: Americana
From: Austin, TX