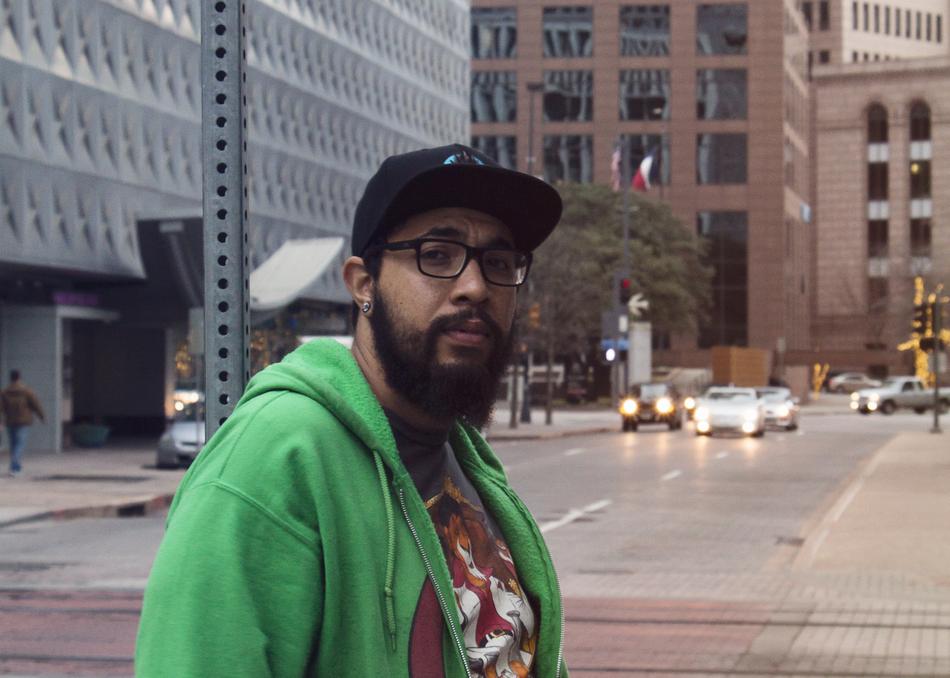 credit: Robert Lewis Photography (roblewisimages.com)
Doug Funnie - Quailman Returns
Doug Funnie (born March 25, 1988)  is a Underground Hip-Hop Artist who is mainly associated with the genre known as "Nerdcore Hip-Hop". In addition to being a solo artist, Doug is also the bassist for Fort Worth's Local Punk Band, The Morning Circuit. Doug is known for his Hip-Hop album "Head in The Cloudz" and "Homecoming" Released in 2016.  Publications say that "Funnie can speed it up and slow it down with the best" in this project.  While Doug has his love for music, he widely expresses his enjoyment in Video games with projects like the "Metal Gear Solid: The Mixtape". 
Jason Phillips was born in Fort Ord, California of Panamanian and African American Descent.  The military brat, now based in Dallas Texas,  has been performing locally for a couple of years now. "I think that because I was moving around a lot made me open minded to a lot of music. So I find myself appreciating more and more genres every time wemoved. The downside was not having a lot of friends because of the constant moving so I pretty much stayed inside, play video games and play with beat making programs on my PC". During his sophomore year of High School, Doug started to create instrumentals on his PC and started playing bass when he and his family were stationed in Prince George, Virginia. As his skills developed, friends wanted to rap on those beats; he decided to take care of some rhymes as well. As portrayed in "Banging on a Trashcan", Doug states "All my classmates were looking at me like I was crazy when sitting in class, banging on a desk, trying to be the best, because you know I got to start somewhere." 
Once Doug graduated High School, he enrolled at Devry Technical Institute in 2006 and completed his associates Degree in Computer Engineering and Certification in Computer Networking. During this time, Doug continued his music that some publications referred to as "an unusual lyrical approach to portray alternatives to the common themes of hip-hop". Songs are usually layered thick with choice samples and Funnie's often witty, sometimes rapid-fire rhymes reference pop-culture like video games and comic books . Funnie stated in interviews with Fort live that it was only after he saw, Nerdcore Hip Hop Artist, MC Frontalots' Documentary, "Nerdcore Rising" that he realized what he was doing, "I thought I was just doing hip-hop but then I saw the movie and it was like 'Oh, that's what I'm doing.'"
Freshly off a Japan tour with MegaRan and Mr. Miranda, Doug plans to release a new Album and Mixtape for his next tour in Spring 2017.
Subgenre: Nerdcore
From: Fort Worth, TX