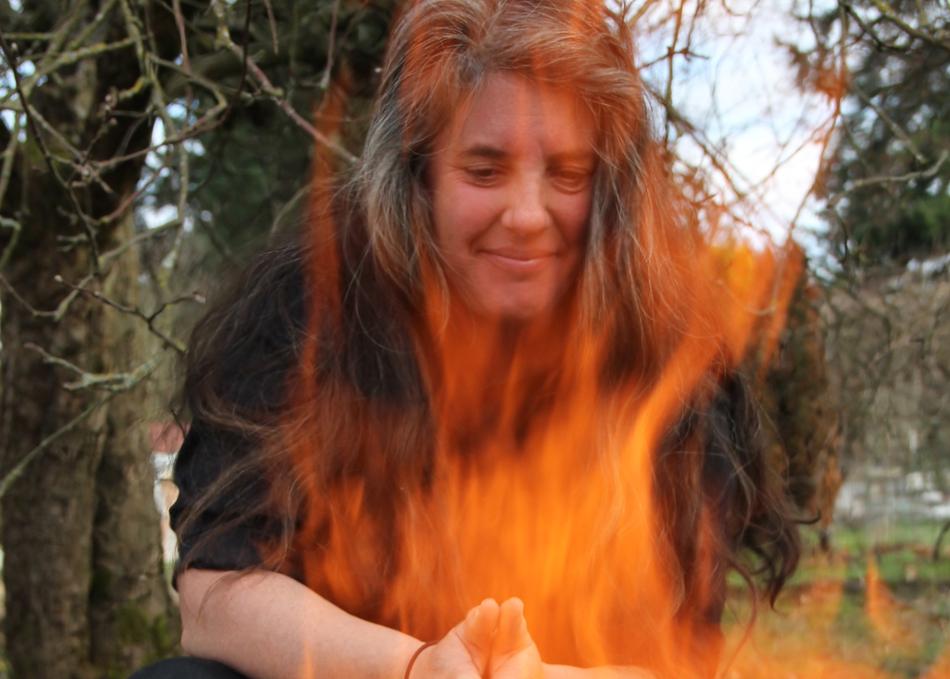 Marisa Anderson channels the history of the guitar and stretches the boundaries of tradition with songs that re-imagine the landscape of American music. Her deeply original work applies elements of minimalism, electronic music, drone and 20th century classical music to compositions based on blues, jazz, gospel and country music.
Anderson's newest release, 'Into the Light' was named by NPR as one of the top 10 solo guitar records of 2016. Written as the soundtrack to an imaginary science-fiction western film, the record's ten songs trace the story of a visitor lost and wandering on the shifting borderlands of the Sonoran desert. 'Into the Light' is shimmering and cinematic, the pieces built around pedal steel, lap steel and electric piano as well as Anderson's signature guitar sound.
Originally from Northern California, Anderson dropped out of college at age nineteen to walk across the US and eventually landed in Portland, Oregon, where she currently lives. Classically trained, she honed her skills playing in country, jazz and circus bands. Mississippi Records released her first solo guitar record, 'The Golden Hour' in 2009, followed by 'Mercury' (2011) and 'Traditional and Public Domain Songs' (2013). More recently, she has been in demand as a collaborator and composer, contributing to recordings by Beth Ditto, Sharon Van Etten and Circuit Des Yeux and creating music for short films.
Anderson tours extensively throughout Europe and North America. Her work has been featured in Rolling Stone, NPR, SPIN, Pitchfork and The Wire. Her split LP with guitarist Tashi Dorji was named one of the top experimental records of 2015 by The Out Door/Pitchfork. She has provided music for multiple recordings, film scores, soundtracks and live shows. Recent festival appearances include the Copenhagen Jazz Festival, Sweden's Gagnef Festival, Fano Free Folk Festival, Le Guess Who, and the Festival of Endless Gratitude.
Subgenre: Alternative
From: Portland, OR