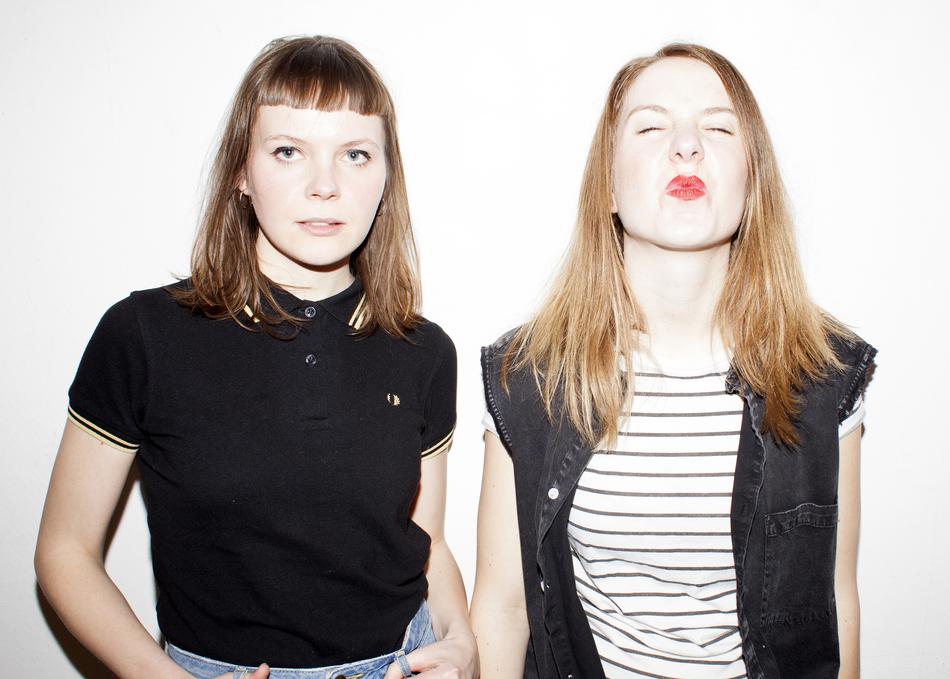 Gurr - Moby Dick
First there was Riot Grrrl, then there was Girl Power and now there is First Wave Gurrlcore. Berlin Duo Gurr held a genre contest on their social media platforms before releasing their debut album "In My Head" (via Duchess Box Records, Oct 14, 2016) - the winner: First Wave Gurrlcore. The funny tagline shows that Andreya Casablanca and Laura Lee want to start their own thing:
Pairing straight-forward garage rock tunes with psychedelic and wave elements, the two have released a debut album that is inspired by musical ancestors like The Amps and Belly contemporary counterparts like Chastity Belt, The Courtneys and Warpaint. Having met in an American Studies class in Berlin, the US West coast sound was an obvious influence on their music, but Andreya and Laura draw from a wide set of pop culture references and personal experiences for their debut album.
When it comes to band history, Gurr shared stages with bands and artists like Peaches, Best Coast, Bleached, Jimmy Eat World or Kakkmaddafakka. They self-booked tours through Europe, playing a variety of venues from DIY-places, bigger capacity venues to female motorcycle festivals. With their debut album "In My Head" they gained international attention by online magazines like Stereogum or Bitch Magazine, have a solid fanbase behind them, but still keep the same mindset as when starting out in 2012: Two friends, that share stories and sounds, and make music just for the fun of it.
Subgenre: Garage
From: Berlin, GERMANY