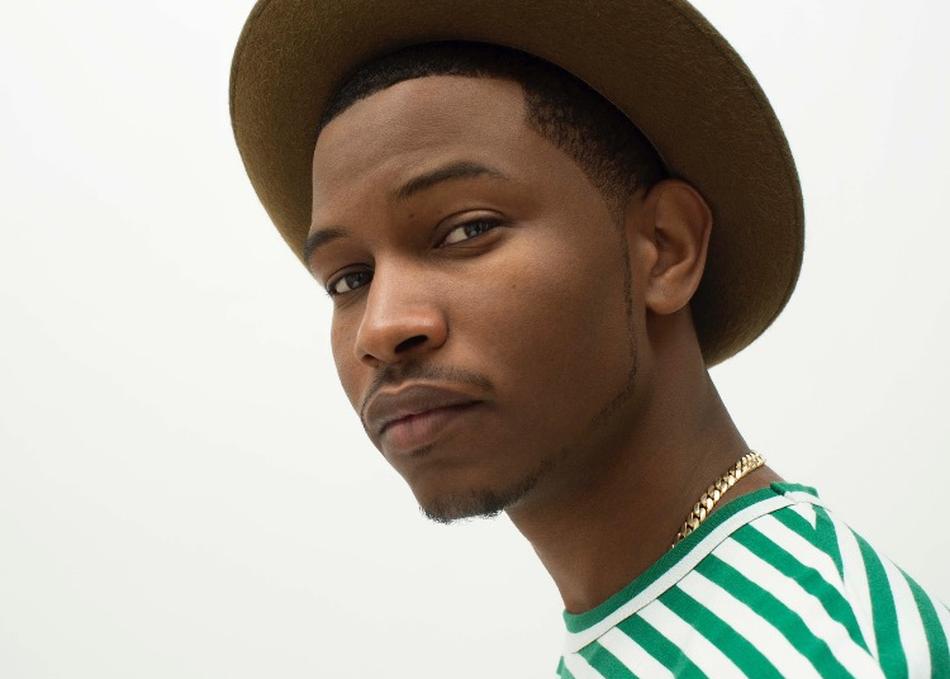 Nick Grant makes rapping look easy, but don't be fooled. The Walterboro, South Carolina native may have a smooth flow, but he put in a ton of work to earn his spot.
The MC got his first taste of hip-hop as a kid thanks to his older brother who put him on to greats like Jay Z, 2Pac, OutKast and A Tribe Called Quest. Young Nick started out a fan, but it didn't take long for him to have his first dreams of being an MC at the age of six.
"I knew I wanted to be a rapper when I saw The Notorious B.I.G.'s 'Big Poppa' video," he says. "He made it look so cool and effortless. It was easy to follow, but even as a kid you knew the lyrics had a deeper meaning."
From there Nick started studying the greats; rewriting classic Snoop Dogg verses and substituting his own name where he could. This early exercise helped Grant learn how to construct intricate rhyme schemes and when a couple of friends challenged him to write his best verse, Nick earned his first group of fans.
"They were like, 'Yo who did you steal that from,'" he remembers. "I was flattered being that it was my very first rhyme that I ever wrote."
The lyrics became even more impressive and Grant began to earn a reputation in his hometown battling local MCs. Still there weren't many musical opportunities for the budding MC in a South Carolina town with only 5,000 residents.
Eventually Nick relocated to Atlanta to finish high school and to continue to chase his dreams. He spent years recording and honing his skills. He would also have to navigate through a few bad deals, before his music landed in the right hands.
In 2014, Nick signed with Culture Republic, a label run by music industry veterans Jason Geter and Chaka Zulu. Together Culture Republic and Nick worked to further develop his sound and in February 2016 Grant released his critically acclaimed '88 mixtape, which featured Killer Mike and Big K.R.I.T.
Tracks like the chest-pounding "Something To Say" and the soulful-sounding "Just In Case" showcased Grant's flawless flow and complex wordplay. The Young Dro-assisted "Class Act," with lines like "I'm as real as they come check the sperm count," proved that NG could go toe-to-toe with the best of them.
"It defined me as a person," Grant says, comparing 88 to other relative hip-hop classics. ""I feel like that's gonna be my Illmatic. My Reasonable Doubt."
The buzz that '88 built earned Nick a deal with Epic Records and then a scene-stealing spot in the 2016 BET Hip-Hop Awards Cypher. He also put his skills on display on New York's Hot 97's Funk Master Flex radio show and Shade 45's Sway in the Morning.
Still, it is only the beginning. Next Grant will release his first EP Return of the Cool. On the project's lead single "Get Up" ft. WatchTheDuck, Grant lays his slick wordplay over a funky James Brown-inspired groove. The gospel-tinged, Organized Noize-produced "The Sing Along" ft. Ricco Barrino and the soothing "Drug Lord Couture" brings a rich musicality to Nick's raw lyricism.
"It's Return of the Cool is me bringing back the lyricism and the stuff I heard when I was younger; the stuff that made me fall in love with hip-hop," he says. "On '88 it was all about lyricism. With Return of the Cool, I got the music to match."
The real is back.
To learn more about NICK GRANT, please visit:
Website: http://nickgrantmusic.com/
Facebook: https://www.facebook.com/NickGrantMusic
YouTube: https://www.youtube.com/channel/UC6ZbILQvqdD2Ydg3yDVB4Nw
Twitter: https://twitter.com/nickgrantmusic
Instagram: https://www.instagram.com/nickgrantmusic/
Soundcloud: https://soundcloud.com/nickgrantmusic
VEVO: http://www.vevo.com/artist/nick-grant
Subgenre: None
From: Walterboro, SC