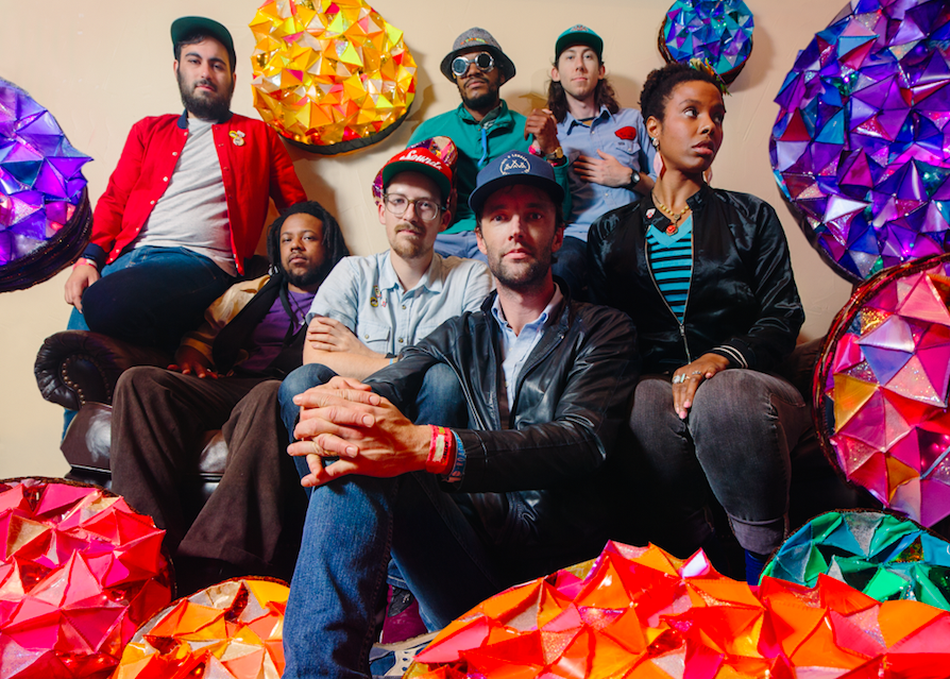 ELEL - When She Walks
ELEL's debut single "40 Watt" racked up millions of plays, putting them into national radio rotation, including Alt Nation's Top 18. The band was then handpicked to perform alongside Lena Dunham and Keegan Michael-Key in Mike Birbiglia's new feature film, Don't Think Twice.
They signed a deal with Mom + Pop Music, who released their self-titled EP. The seven piece indie pop ensemble then toured their explosive live show across the country, winning over crowds at Bonnaroo, MoPop, SXSW, TreeFort and Pilgrimage music festivals.
ELEL's sound was praised as "world pop", a tag that reflects the musical culture of their hometown as much as their diverse influences- everything from Prince and Wilco to Beach House and Fela Kuti.
Their forthcoming LP, Geode, bubbles with whimsical melodies, brass hits and deep grooves, but settles into an affectionate vulnerability that showcases the intimate vocals of band leader Ben Elkins.
The album's lead single, "Animal" premiered in May on Zane Lowe's BEATS 1 radio show. "Animal" picks up where "40 Watt" left off, while showcasing a wider dynamic range and even sharper pop sensibilities.
"It's a loud song about a soft moment between two people," says Elkins. "I love writing music from my imagination, and sometimes that can be energetic and grand. But my lyrics are usually based on everyday life, which is much calmer. It's exciting to let those two versions of my reality meet each other in a song like this."
Geode will be available October 21 via Mom + Pop Music.
Subgenre: World
From: Nashville, TN