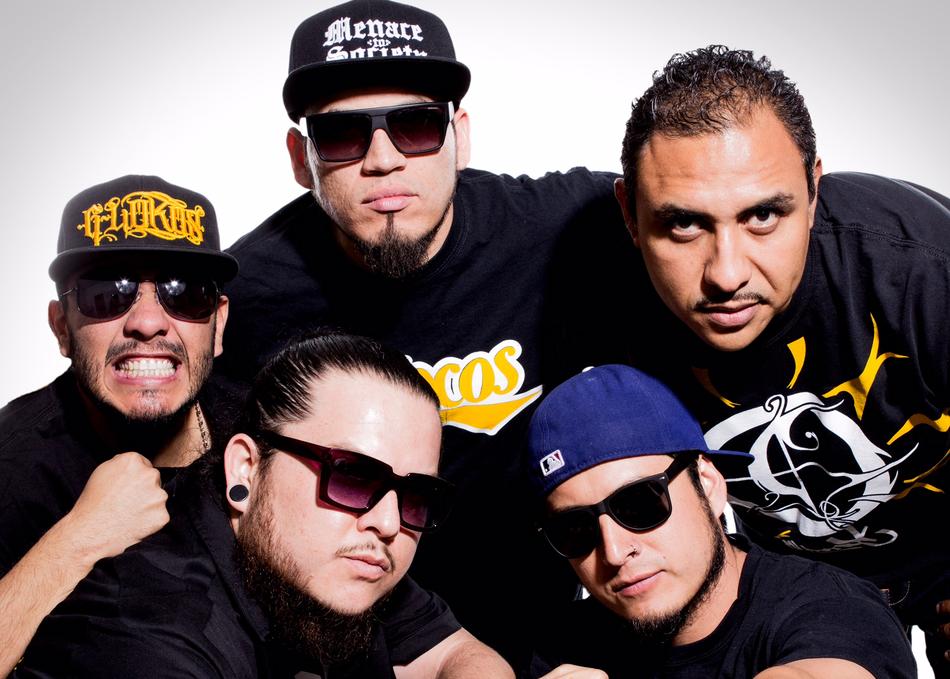 Caballeros Del Plan G - Digan Lo Que Digan
Caballeros Del Plan G have become an institution within Mexico's Hip Hop scene. 2017 year not marks the group's 19th Anniversary, but also the first time the entire group is set to perform together in the United States. Caballeros Del Plan G recently released the "Digan Lo Que Digan" Maxi Single which is collaboration with long time Caballeros contributor Sekreto. The single is produced by Zed for Chemical Studio Productions (Fast & Furious), and features remixes by Eric Bobo (Cypress Hill, The Beastie Boys), C-Doc (Public Enemy) and My T Beats (Los Cafres).
Caballeros del Plan G are indisputably one of the biggest and most influential rap groups of Mexico's underground scene. They have been credited with paving the way in Mexico for countless rappers, producers and DJs in what today is the Mexican Hip Hop movement. They were the very first rap group to tour all of Mexico, and have played some of the biggest music festivals of Latin America, (including Vive Latino).
Caballeros Del Plan G got their start in the city of Gomez Palacio, Durango during the mid '90s. two local rap groups, Ce Cen Cem and Boca H, started working together to record their first few demo songs. They then partnered up with Sekreto and formed one of the first Hip Hop crews in Mexico "G Lokos". The "G" represents their home city of Gomez Palacio and "Lokos" (crazy) because they were betting on Rap and Hip Hop when no one else was.
Then in the year 2000, Ce Cen Cem and Boca H released their first anthem, a single entitled "Caballeros Del Plan G". The has become the most important independent rap song in Mexico to date. The song gave the two groups national and international attentions. After one member left the crew the remaining members decided to merge the two groups into one naming the new project Caballeros del Plan G after their massive hit. The members are DJ Jonta, Toxikon,Indho Metodo, Serko Fuentes and Simplee, and the group's lineup has never changed.
In 2002 they released the their debut album "Abriendo Puertas", which produced a series of hit singles such as "Jugetes", "Es Lo Mio", "Mis", and "MC Infalcificables" (the last of which was licensed by Universal Music for the "Hip Hop En Tu Idioma Vol.1" compilation). In 2005 the Control Machete song "En El Camino" featuring Sekreto and Caballeros del Plan G was featured in the Hollywood blockbuster Land of the Dead.
In 2008, Caballeros del Plan G released their long awaited follow up album: "Estrategas". It put them right back in the spotlight, with appearances all over both radio and television. The album included the killer singles "GL Castiga" with Sekreto, "El Espectaculo", "Estrategas" and "Ella Es" featuring Sekreto and David Rolas, In 2015 the group's single "Tu" was featured on the first ever Spanish Netflix original series "Club The Cuervos"
Subgenre: Hip-Hop / Rap
From: Gómez Palacio, MEXICO