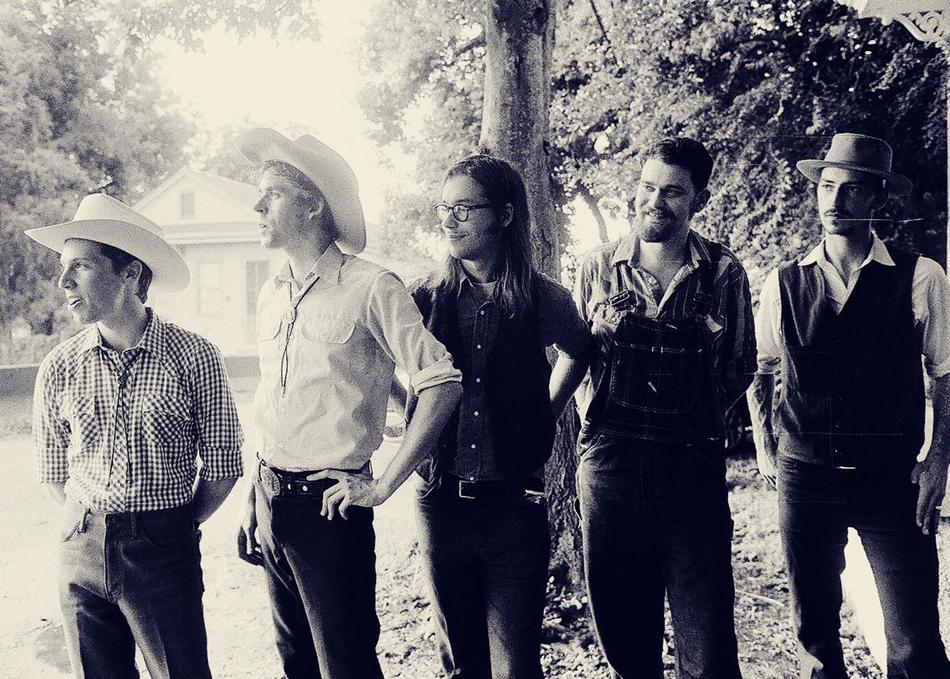 The Deslondes are a New Orleans-based band, whose raw, stripped-down sound springs to mind a country-soul hybrid rooted partly in the Texas singer-songwriter tradition, partly on the weathered floor of a Louisiana dance hall.
The band released its debut album, The Deslondes, in 2015 on New West Records, and garnered high praise from NPR, Pitchfork, Rolling Stone and The New York Times, among others.
The Deslondes released new single "Tres Grand Serpent" in 2016 on a limited edition vinyl 7-inch backed with B-side traditional hymn "What Are They Doing In Heaven Today?" The 7-inch features Brooklyn folk singer Twain, aka Mat Davidson of Spirit Family Reunion and The Low Anthem, who joined The Deslondes on tour throughout the year, sitting in on fiddle, pedal steel and electric guitar.
On tour the band has been working on new material, evolving their sound to incorporate more elements of early New Orleans R&B and the punchy rock and roll of The Velvet Underground. "Maybe the Deslondes are themselves veering towards rock 'n' roll: a new song, 'This Ain't A Sad Song,' featured rumbling surf guitar and a boom-boom girl-group beat," wrote The New Orleans Advocate after the band's 2016 Jazz Fest performance.
The Deslondes' eponymous album, which was produced by Andrija Tokic (Alabama Shakes, Benjamin Booker, Hurray for the Riff Raff), received high praise from critics on both sides of the Atlantic. John Mulvey of Uncut named the album one of his favorites and interviewed the band for a long feature, while NPR named "Yum Yum" one of their "Favorite Songs of 2015." The album received other accolades in Pitchfork (7.9 review), American Songwriter ("Top 50 Songs of the Year" and "Top 50 Albums of 2015"), Rolling Stone ("40 Best Country Albums of 2015)" and more.
Comprised of five songwriters — Sam Doores (vocals/guitar), Riley Downing (vocals/guitar), Dan Cutler (vocals/stand-up bass), Cameron Snyder (vocals/percussion) and John James Tourville (pedal steel/fiddle) — The Deslondes are a unique democratic collective where each musician contributes writing and arrangements and members take the lead at different times. The band endeavors to carry on the traveling troubadour tradition of their heroes Woody Guthrie, Hank Williams, Townes Van Zandt, Blaze Foley and John Prine and their music production and vocal arrangements are inspired by the rhythmic, high energy, and harmony-driven sounds of their other heroes, The Band and Allen Toussaint.
The Deslondes are currently at work on their sophomore album, to be released by New West in 2017.
Subgenre: Soul
From: New Orleans, LA