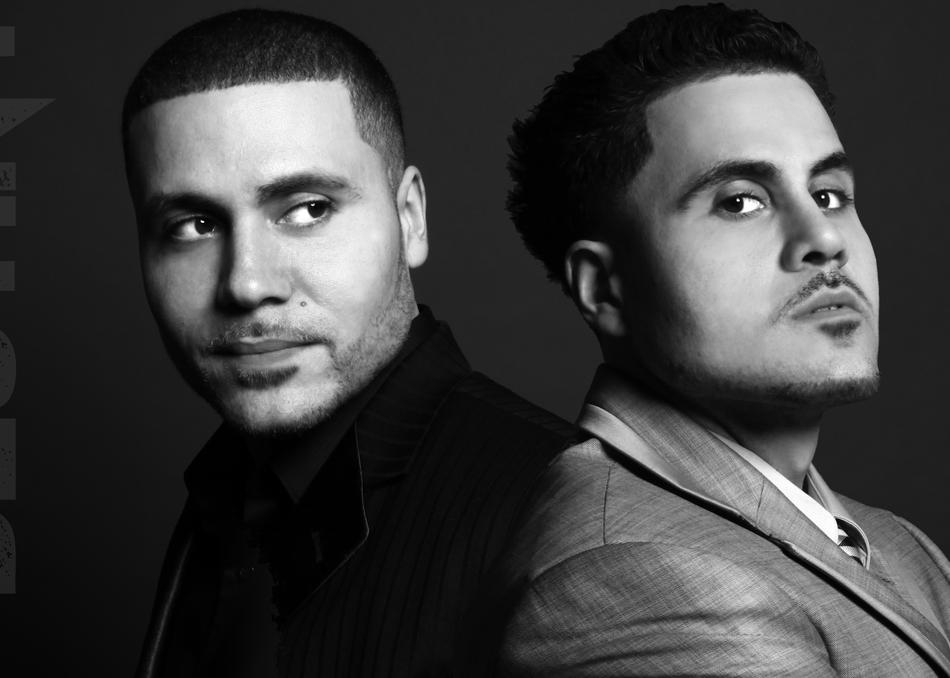 Los Profetas - We on
Los Profetas (The Prophets) is talented duo in the Christian urban music genre, comprised of brothers Miguel and Frank Estrada.
Miguel Estrada Jr. and his brother, Frank Estrada were born and raised in Middletown, New York, to a Christian home. Although God was ever present in their lives, they still didn't know that music would be their calling. They began singing in church at the respective early ages of 7 and 6. The Estrada family went through difficult times when their father, Miguel Estrada Sr. was diagnosed with double pneumonia in 1996. After a lengthy stay at the hospital, both parents, Miguel and Carmen decided to sell their businesses, with faith that God would help them get their family ahead.
Their mother, understanding that God was changing their lives, received the call to be a pastor and her ministry took her to the state of Florida. In 1997, the family relocated to the city of Cocoa Beach, a change that was in God's plan for them. During this time, the family lived in the projects, exposing Frank and Miguel to crime, violence and drugs. A year later, God led Carmen to be the pastor of the Assemblies of God congregation, "Redimidos por la Sangre de Jesús" (Redeemed by the Blood of Jesus) in Indiantown, Florida.
At age 16, Miguel Jr. received the call twice to minister to youth and, eventually, together with his brother, Frank was also called to a music ministry. They accepted the call and tried to go forward with God's plan, but after facing many trials and obstacles, they ignored God and His calling. And while their mother grew closer to God, Miguel and Frank grew further apart.
In 2005, the family was devastated by the passing of Miguel Sr. after being diagnosed with lung cancer and passing away a few days after. Rather than finding comfort in God, the brothers got involved with the wrong crowd and making the wrong decisions. Finding only temporary pleasure in the wrong places, their hearts were still empty. Finally, they returned to the best place for an empty heart, the church. God healed their hearts and spoke word to Miguel Jr. that if he didn't turn his eyes to God and follow his calling, he would end up in jail or dead. This time around, the brothers took God's purpose for their lives seriously, and formed the duo Los Profetas (The Prophets).
Today, this duo serves God fully and had the opportunity to release their first album titled, "El Principio del Final" (The Beginning of the End). With this album, they had the honor to travel all across Venezuela and the east coast of the U.S., including Florida, Georgia and New York. They have shared the stage with Manny Montes, Tercer Cielo, Héctor "El Father" and many more.
With desire to continue sharing God's message to a new generation, Los Profetas took on a new project of a second album with 6 songs, titled "Mi Destino" (My Destiny). With the exception of the song "Todo es Posible" (Everything is Possible), written in collaboration with well-known urban Christian artist, Manny Montes and producer, Obed El Arquitecto, Los Profetas wrote all songs in the album.
"Many people will read the title of the album and think that we are talking about ourselves but, in reality, this album is to prepare all those who listen for their destiny. The best way I can explain it would be like when an athlete is preparing himself for 'the moment', listening to music to get focused, this album is an album to prepare you for the moment," shared Frank about how they wish their album to serve as a tool in each listener's spiritual journey.
Subgenre: Reggaeton
From: New York, NY