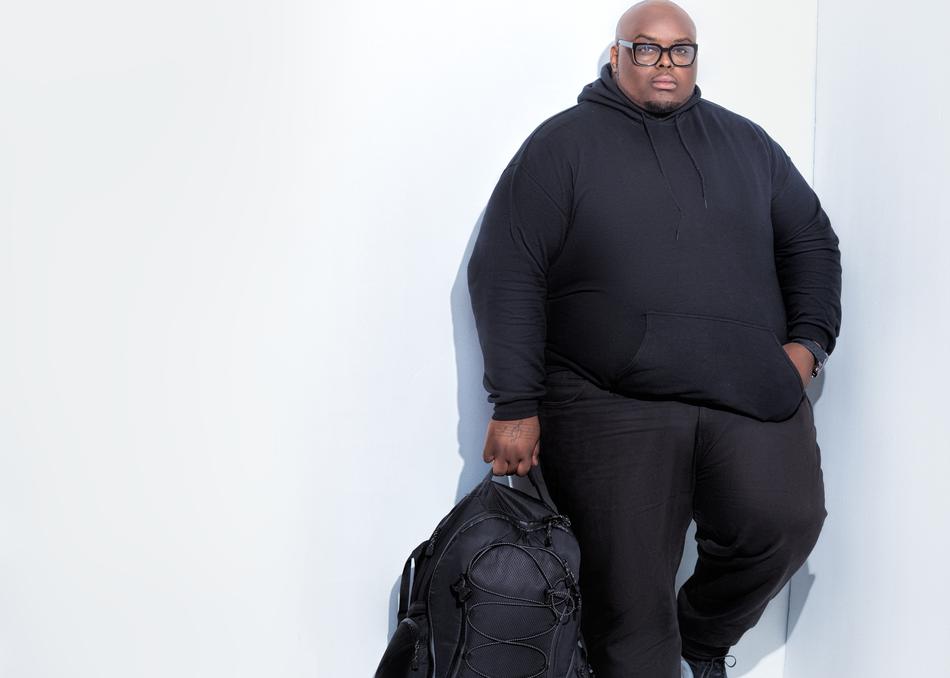 Josiah Caleb - Spiritual Runners
Born to Father, J.C. Harris and mother, Dortheria Harris. He is the youngest of three siblings having one sister, Tiffaney and brother, Jeremiah.
When he was about 5 years old his father was incarcerated, leaving his mother to raise he and his brother alone. His mother being a single mother, struggled paying the mortgage at her home in Plano, TX and they ultimately became homeless, relocating numerous times. In 1998 his mother relocated them to the inner city of Dallas, TX. Josiah attended J.N. Ervin elementary school, from the fourth through sixth grade. After which, he attended Kennedy Curry school for his 7th and 8th grade year and completed high school at A. Maceo. Smith in 2008.
Growing up in the Highland Hills community was not easy. Experiencing a life of gangs, poverty, and violence, Josiah always strived to be different from the status quo. He found a strong liking in music that expanded and grew over time, commencing since early childhood. He started his first musical lessons playing the trombone in the 4th grade. As a result, he began to develop a great sound on his instrument and developed a keen ear for musical notes and arrangements, which lead to him winning awards and placing in competitions both locally and abroad. Josiah is also a sports enthusiast, especially basketball which he enjoyed playing as a recreational sport. Albeit he was a heavyset child, he was very active and "light on his feet" displaying great talent in the sport. Some of his favorite pastimes include playing pool, swimming, watching movies, culinary arts and interacting with people.
When he entered high school, he joined the choir for the first time under the direction of the great Mr. Raymond Greer. His first year in the choir was tough but using his educational and interpersonal skills, his discipline in the art was developed. His voice began to mature year after year. Additionally, his choir director, Mrs. April Sigadi, is attributed as being an integral part to his training and vocal development as well. Her knowledge, direction and musical critique allowed Josiah to soar in the art. Upon graduation from high school he received numerous scholarships offers to different Colleges to include several from Historical Black Colleges and Universities (H.B.C.U.) he began his undergraduate years at Langston University where he was in the marching band and the choir. Ultimately, Paul Quinn College is where he obtained his Undergraduate Degree. While at Paul Quinn, he would eventually reinstate the infamous Paul Quinn Vocal Ensemble, and became the president of the Student Government Association (S.G.A.) Additionally, he continued to demonstrate his leadership by becoming a Quinnite Role Model and receiving the Presidential Scholar Award. As a proud and active member of Alpha Phi Alpha Fraternity Inc., he served his community and touched the lives of many people young and old with his great personality, humor and witty nature.
Shortly after graduation from college, Josiah felt that he wanted to finally take out time to focus on his musical craft. He embarked upon a music career incorporating many genres and found his niche in Christian music knowing that God had a calling on his life. Submitting his will and talent to God, Josiah's musical aptitude has afforded him the privilege to share with people the message of inspiration, hope, and God's love to the world. His unique sound is unparalleled, and he brings a fresh new perspective to the Christian music industry.
He continues to exemplify positivity in all aspects of life ,truly demonstrating that "It's not just about the music, it's about the ministry."
Subgenre: R & B
From: Dallas, TX