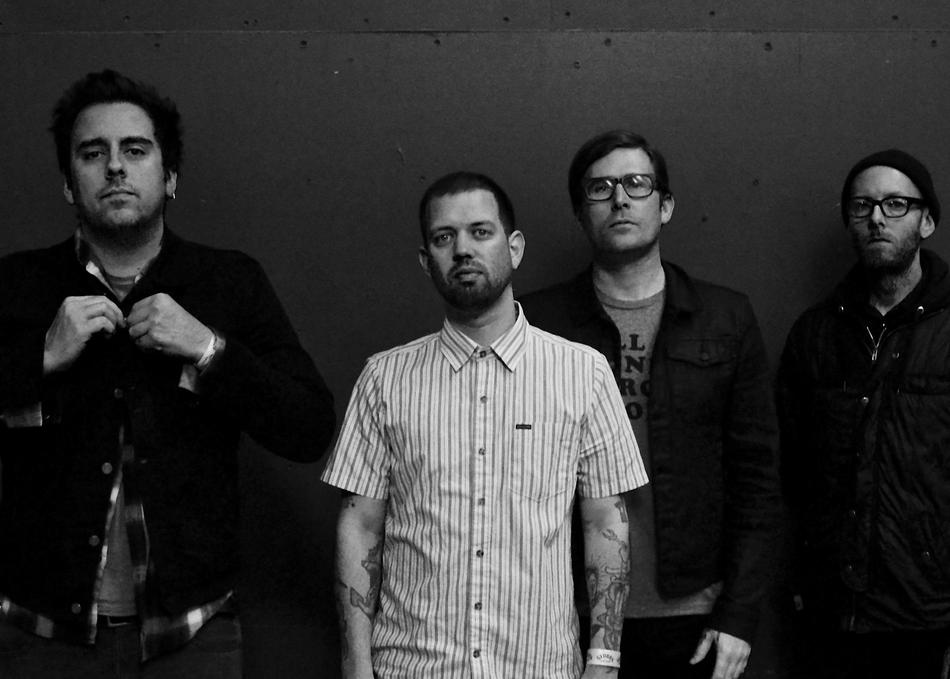 Broken Gold - Stay in the Lines
Though Broken Gold's driving creative force, guitarist/songwriter/singer Ian MacDougall, has logged a solid decade with the Riverboat Gamblers, don't misunderstand Broken Gold as a side project or a lesser version of the Austin party punk legends. If the Riverboat Gamblers are beer-drenched, Saturday night anarchy/ euphoria/ oblivion, Broken Gold are the urgent desperation after the party's over: How do we make sense of the chaos we've enjoyed? Are we responsible for the mess we've made, the destruction we've caused, the people we've hurt? How are we even going to make it home?
The TURNING BLUE EP asks some big, hard questions, concerns that have arisen organically in the band. In 2009, MacDougall was in a serious car accident. He lost a year to recuperation, a year in which it was unclear if he would be physically be able to return to playing music. MacDougall joined the Gamblers fresh out of high school: there is no Plan B. But the fastest way through darkness is just to drive right through the middle of it, and Broken Gold has emerged galvanized by what they've endured. Supported by Ben Lance (guitar), fellow Gambler Rob Marchant (bass), and Ian Walling (drums), MacDougall has written and recorded his best songs to date, mature and thoughtful but with the jittery anxiousness of youth.
They have shared the stage with many acts like Against Me!, the Bronx, Alejandro Escovedo, Jesse Malin, Tim Barry, Frank Turner, Cheap Girls, Wreckless Eric, The Slackers, Bouncing Souls, Fake Problems, The Obits, Mind Spiders, Radioactivity, PINS uk, Dead to Me,Vanishing Life, with appearances at The Fest in FL and South by South West.
Subgenre: Pop Punk
From: Austin, TX