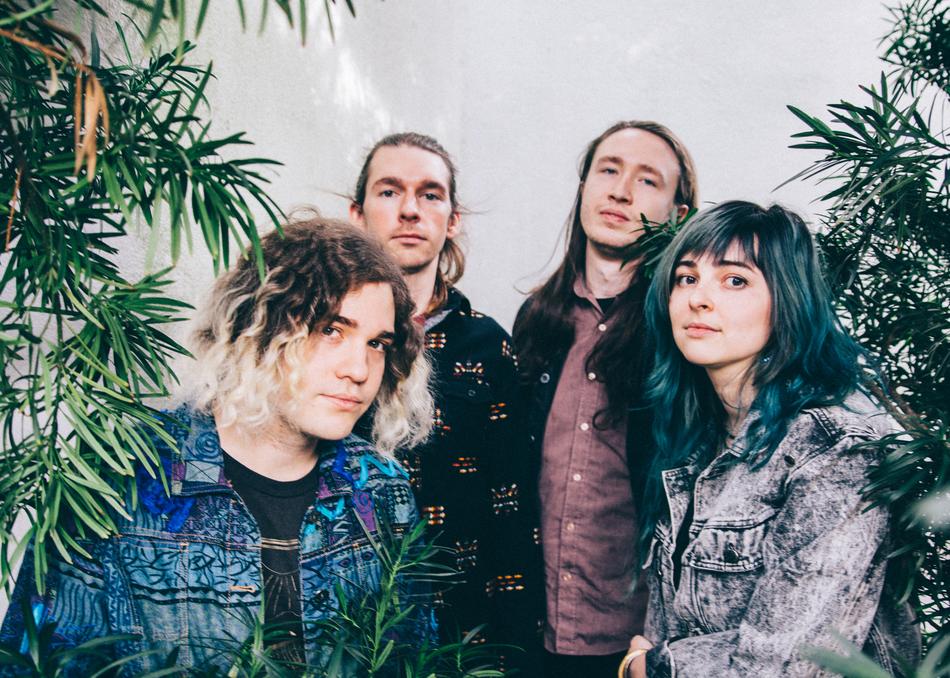 Birthday Club - Having Too Much Fun
Birthday Club is a band from Houston, TX founded by singer and guitarist Stephen Wells. With the release of the band's critically acclaimed debut EP, "Lighten Up," Wells and company have sneakily managed to summon their very own off-kilter incarnation of sun-drenched bedroom pop, swirling together Big Star-esque power pop riffs into wide open, spaced out hues. With outlets like Consequence of Sound describing the band's sound and vision as "a force to be reckoned with," it's becoming more and more obvious that this young Texas band is shooting far beyond the humble orbit of their Southern hometown roots.
During SXSW 2016, Birthday Club was selected as an official recording artist in the Converse Rubber Tracks Music Program, which assisted the band in final recording and production sessions for its debut EP in a world class production studio in Austin, TX. The "Lighten Up" EP was then engineered and co-produced by a close-knit team consisting of Grammy Award winning engineer Erik Wofford and Chief Converse Rubber Tracks engineers Aaron Bastinelli and Justin Douglas. The EP was then mastered by Michelle Mancini (Alicia Keys, Fitz & The Tantrums) in Hollywood, CA.
Birthday Club's lead single from the EP, "Having Too Much Fun," premiered on Consequence of Sound as they set off on an extensive month-long tour in October of 2016 around the southern United States. Birthday Club is currently preparing to set off on another round of touring in early 2017 to promote the record before their appearance at SXSW Official 2017.
"The synth lines on Birthday Club's new single "Having Too Much Fun" sound like they were lifted straight from an "all killer" mixtape of only The Cure's most body-moving hits. Meanwhile, the guitar plays along with a riff that could have slotted in nicely in any number of new wave comps. But rather than jump on the track with a morose, sad-boy delivery a la Robert Smith, this Houston band sets themselves apart with an uplifting, echo-y vocal worthy of the song's title." - Consequence of Sound
"Birthday Club, Lighten Up EP - Best Albums of 2016" – Houston Chronicle
""The six-track makes for easy listening – it's feel-good indie-pop with just a dash of psychedelia and math. Birthday Club is the project of former Featherface frontman Stephen Wells joined by a talented lineup of musicians both on the performance and recording fronts." - All Things Go
Subgenre: Psychedelic
From: Houston, TX