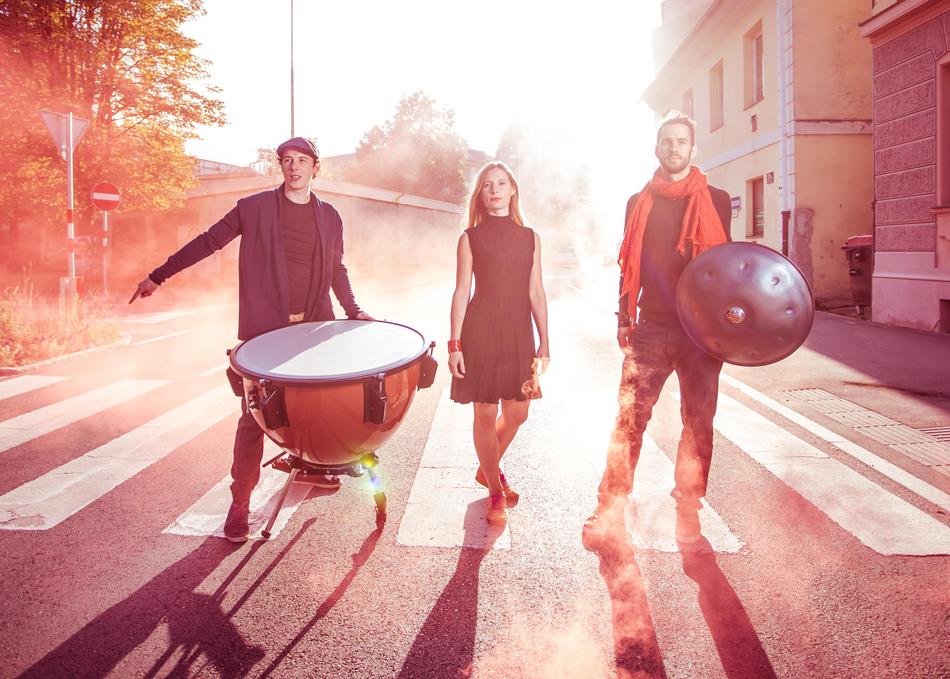 Manu Delago Handmade - A Step
Amazing percussionist and Hang player" – Björk
"Intriguingly beautiful… A mercurial sound indeed" – DJ Mag
"A man with a head full of ideas" – Songlines
"Captivating and compelling… truly mesmerising" – i-D
Celebrated Hang player, percussionist, producer and composer Manu Delago presents his new solo album 'Metromonk' which finds this boundary-testing artist distilling and delicately exploring extremes of dynamics and mood; manipulating the Hang in experimental and inventive ways, the many voices and tones of this rare instrument are given top billing among a minimalistic palette of beats and acoustic sources.
"I wanted to create fresh, electronic soundscapes that are generated through live performance and therefore feel organic and human", Delago explains. Additional touches on the album come from vocalists Douglas Dare (Erased Tapes), Pete Josef (a 2016 Gilles Peterson Worldwide Award nominee), multi-instrumentalist Isa Kurz, and legendary trumpeter Erik Truffaz (Blue Note).
This new music builds on an illustrious spell for Delago, whose ambitious 2015 LP 'Silver Kobalt' won over tastemakers from BBC 6Music's Tom Ravenscroft and Don Letts to Radio 2's Alex Lester, Nitin Sawhney and Jamie Cullum (who snapped him up for a Maida Vale session), and was also loved by i-D, Clash, DJ Mag and more; the Silver Kobalt Tour boasted 80+ thrilling live shows with his band, Manu Delago Handmade. Meanwhile, the Austrian prodigy maintained his busy schedule of engagements as a go-to musician for some of the world's leading artists. Recording and playing live with Björk, and drumming for The Cinematic Orchestra, he also co-wrote Anoushka Shankar's 'Land Of Gold' LP and is a key band member on her world tour.
The world's leading Hang player, Manu Delago has had over five million YouTube views and featured heavily in BBC Radio 4's recent documentary on the instrument. While his last album saw him diversifying with multiple layers of synths, electronic production and a wide range of instruments, 'Metromonk' restores his virtuosic Hang playing to centre stage.
From February 2017 onwards Manu Delago will be touring the new album with his band which features Isa Kurz (vocals, violin, keys & violin) and Chris Norz (beats & timpani). The performance is delicate and sophisticated, moving with ease between heavily rhythmic and free-flowing spherical sections. Each of the three performers takes on several instruments, displaying the great musical diversity of every member of the ensemble, a definite must-see.
Subgenre: Pop
From: London, UK-ENGLAND