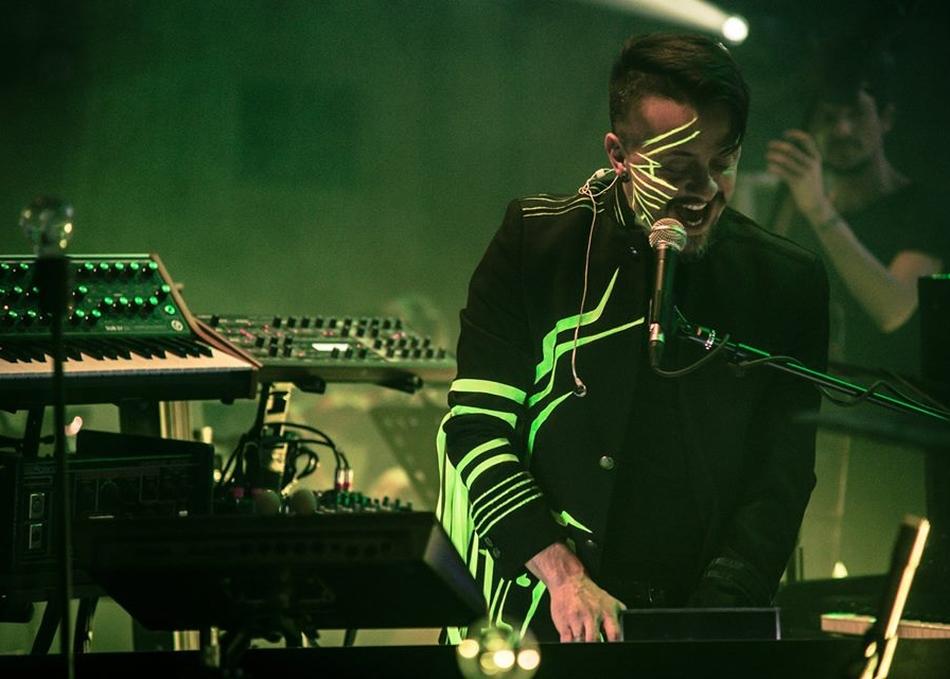 Dardust - The Never Ending Road
Dardust is the first Italian instrumental music project that combines the minimal piano sound with
the modern electronic world from northern Europe.
Dardust is a project created by Dario Faini, pianist and composer: starting from a minimal landscape,
his music is mixed with strings created by the trio Carmelo Emanuele Patti, Simone Sitta and Simone
Giorgini, and with the electronics of the producer and multi-instrumentalist Vanni Casagrande.
Dardust's name would be an ironic tribute to Ziggy Stardust, the most famous alien played by David
Bowie who inspired the entire space atmosphere, and a tribute to Dust Brothers duo, become famous
with the name Chemical Brothers and their debut album "Exit Planet Dust".
Dardust is a mission that pass through the axis Berlin-Reykjavik-London, from these cities is inspired,
and developed the entire trilogy:
The first step is Berlin, where the album "7" has been recorded in Funkhaus Studios (2015)
The second step is Reykjavik, where the album "Birth" has been recorded in Sundlaugin Studios
(2016).
Dardust is a sound crossover from the pop culture of Ludovico Einaudi and Sigur Ros, to the minimal
world of north European composers like Olafur Arnalds and Nils Frahm, all combined with the
electronic mood guided by the electro-ambient suggestions of Jon Hopkins.
Dardust is a multidimensional live experience from the fascinating classical set with the string trio
and his high emotional mood to a captivating electro set and his large range of audiovisuals
Dardust is Dario Faini – project creator, composer and pianist.
Subgenre: Classical
From: Ascoli Piceno, ITALY