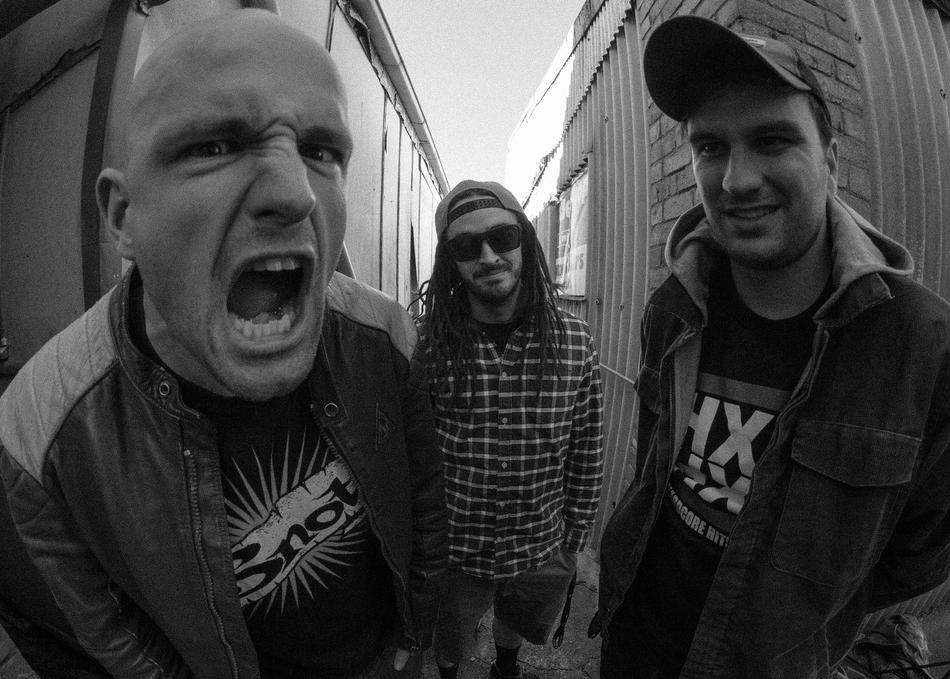 Black Rheno - No Time For Numb Nuts
Hailing from Australia, are Sydney's genre bending heavy groove exponents, Black Rheno. The Boys have left an undeniable mark on the scene since their beginnings in late 2015. They've built a solid fan base through their high energy live shows and ability to translate their blend of stoner, sludge, punk, grind, groove metal into a wild and rollicking good time.
Already infiltrating the airwaves of Triple J and many other radio stations across the country, and with debut video clip being played nationally on Rage TV, Black Rheno possess a fierce DIY no bullshit approach to every aspect of the band. It's this all or nothing approach that sees the band winning new fans every time they play.
With a strong focus on developing the scene and building a national audience through relentless touring, the band operate from their own Sydney based studio 'Housefox Studios' and organise a growing local festival each year to showcase the areas talents.
This all-inclusive approach, along with their knack for delivering a consistently thunderous live set of their signature sound is what sets Black Rheno apart.
A Black Rheno show is full of heavy pounding drum rhythms, low tuned sonic riffage and frontman Ryan Miller's eclectic and unique vocal style, the Black Rheno live chemistry is something to behold.
November/ December 2016 saw Black Rheno hit the Australian East Coast on an extensive EP release tour which proved to be a great success.
On top of this Black Rheno have also just been announced as apart of 'The Thrash, Blast, Grind Fest' Australian Tour in February 2017 alongside King Parrot, Revocation and Psycroptic.
Subgenre: Stoner
From: Sydney, NSW, AUSTRALIA