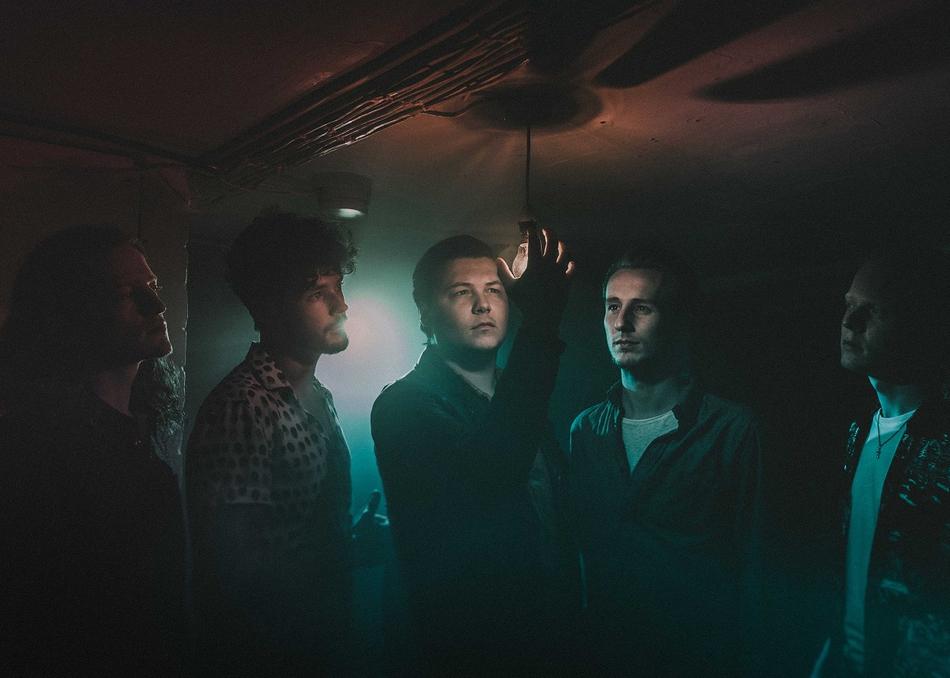 Fizzy Blood - January Sun
Fizzy Blood are a band born from ambition, determination and resilience. Based in Leeds, UK, their refreshing musical bravery has seen them shed any traces of the generic with their own brand of retro-inspired rock.
The five piece's primary outing "FEAST" commences with an assured swagger, attributed to deadpan vocals, a Slippery guitar twang and a strutting rhythm section. The Bands live shows are akin to shaking up a bottle of cola and plunging in a tube of Mentos. Before you can blink, Fizzy Blood's effervescent rock 'n' roll froths with an rampant urgency, where those deadpan vocals have transformed into a guttural howl and the Homme/Fallon bromance has turned ugly.
Despite only having been together since 2014, the band have a number of tours and international shows under their belts with bands such as Allusondrugs, Sun Club, The Virginmarys, Max Raptor, Dinosaur Pile-Up and Punk icons The Dead Kennedys as well as appearances at Download Festival, SXSW, Sound City, Live at Leeds, Tramlines and Korea's Zandari Festa.
"QUOTES"
"A superb debut…one fizzy, blood-y brilliant introduction" – Kerrang! [KKKK]
"Oddball rock…explosive and catchy" – Rock Sound "An unrelenting piece of punk-edged indie" - Clash Magazine
Subgenre: Alternative
From: Leeds, UK-ENGLAND