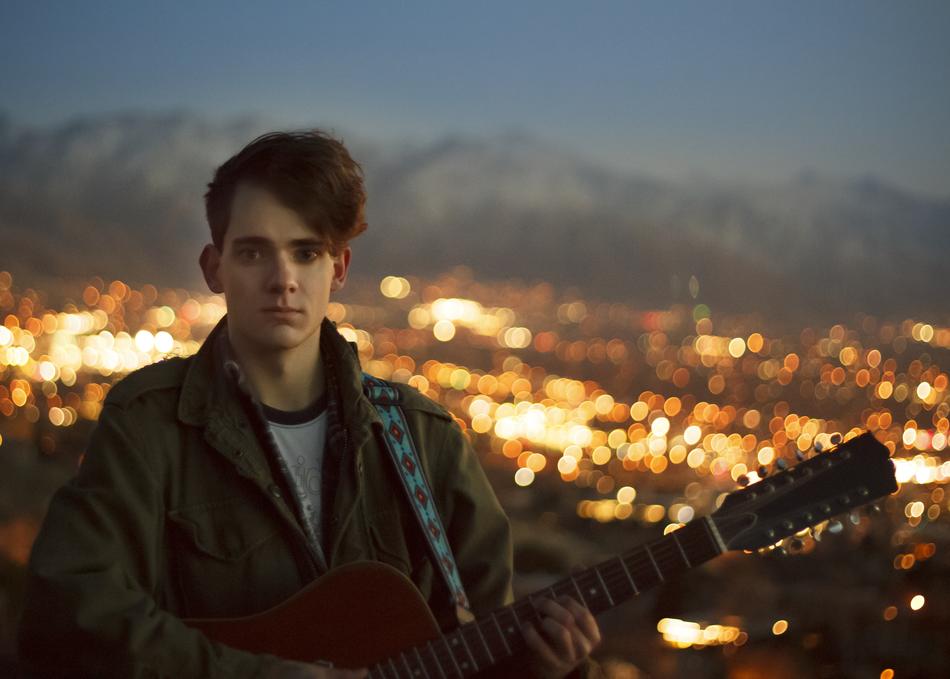 credit: Anna Boynton (@annaboynton.photo)
James Junius - Heat
Basking in the amber light of Salt Lake City, 22-year-old James Junius has been a singer-songwriter since first picking up a guitar at the age of 11. Although born and raised in a Mormon household, James found his spirituality beyond the usual formal religion in unconventional ways, through the likes of Bruce Springsteen, James Taylor and Bill Fay. His music today melds Heartland Rock, Shoegaze and Ambient music, portraying the world as he sees it in the wild yet frail west, and through the people he has met in various late night conversations out under the firmament.
Now living in Austin, Texas, he's begun the next chapter in his musical adventure by recording his debut album in partnership with the long-time executive producer of PBS's Austin City Limits, Terry Lickona, and preparing to showcase his new music at SXSW in March, 2017.
"There aren't many young singer-songwriters whose words transcend generations and geography. At 22, James Junius writes songs that come from the heartland but resonate with all of us. Songs about love, home, hope and hopelessness - eternal and universal emotions never felt more strongly than today. James has a voice that can soothe, or rattle your bones. He deserves to be seen and heard!"
- Terry Lickona
Executive producer, Austin City Limits
Subgenre: Shoegaze
From: Austin, TX